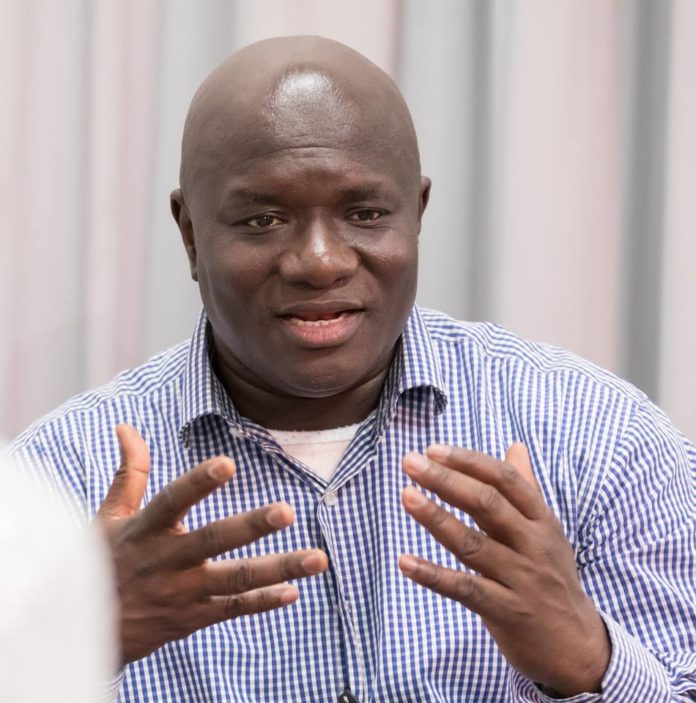 President Adama Barrow must realize that as a public officer he will be and he must be held to account for his decisions, policies, actions and manner of leadership. No amount of misconceived, misguided, false, divisive and ungrateful statements can prevent Gambians and the civil society in particular from holding him to account. If he cannot live up to that scrutiny then let him step down as a public officer.
The utterly misleading statements Barrow uttered in Turkey must be condemned by all and asked to retract them.
Pres. Barrow must understand that Gambians have been standing up against dictatorship well before UDP was born. Many were killed well before Solo Sandeng of blessed memory was killed. Many fought in silence because to fight dictatorship comes in various forms. Many were not members of political parties but did nothing less than any party!
The Gambia Press Union was standing up well before anyone!!!
When Yaya Jammeh refused to accept the results it was The Gambia Bar Association that first openly condemned him to be followed by a barrage of CSOs. When Barrow was elected several CSOs paid him a courtesy call to solidarize with him. It was The Gambia Has Decided movement that took the matter to another level.
If Barrow now asks what folks did in the past and on that basis question people why they are speaking up now, is it because he wants to silence people? If people said they don't want another Yaya Jammeh is that not a genuine call especially if we see him follow some of the same Yaya Jammeh steps and tactics?
What is even more scary was when Barrow chided the intellectuals as cowards and useless. Is this not the same infantile and dishonest attitude of Yaya Jammeh to stifle knowledge and intellectualism?
Let Barrow stop playing to the gallery and politicizing our government and pushing the presidency to the down low. His comments are a direct threat to freedom of expression and association and therefore utterly unbecoming of a president that comes immediately after a dictator.
Gambians will speak up today and tomorrow regardless of whether they spoke up yesterday. And indeed Gambians have been speaking since yesterday and Barrow cannot now rewrite that history!
When Deyda Hydara was speaking up yesterday where was Adama Barrow? Which political party protested at the murder of Deyda Hydara or the burning down of the Independent Newspaper or Radio 1fm? When Dr Isatou Touray was speaking up yesterday where was Adama Barrow? When ActionAid was threatened with closure and the country director deported where was Adama Barrow?
If Adama Barrow has forgotten the history we have not forgotten that history and he cannot change the narrative of that history today!
Yaya Jammeh committed numerous atrocities in this country yet we did not see UDP or Adama Barrow lead a protest as opposition parties do in other countries such as Senegal! It was clear that if Solo Sandeng had consulted the UDP he was not going to get a green light to protest. Hence Solo Sandeng's protest was not a UDP protest but a citizens protest. UDP cannot own that protest!
UDP only reacted because Solo was their member otherwise the UDP leadership would not have marched to the police station as they never did so when 16 Gambian Children were massacred in 2000 or the summary execution of nine Mile 2 inmates in 2012 or the witch hunting and the subsequent brutalization of hundreds of elders in Foni in 2009 among many other atrocities.
Pres. Barrow must withdraw this very false, misleading, divisive, ungrateful and lowlife statement immediately!
What a scary and disappointing comment from someone we expected better!
For The Gambia Our Homeland