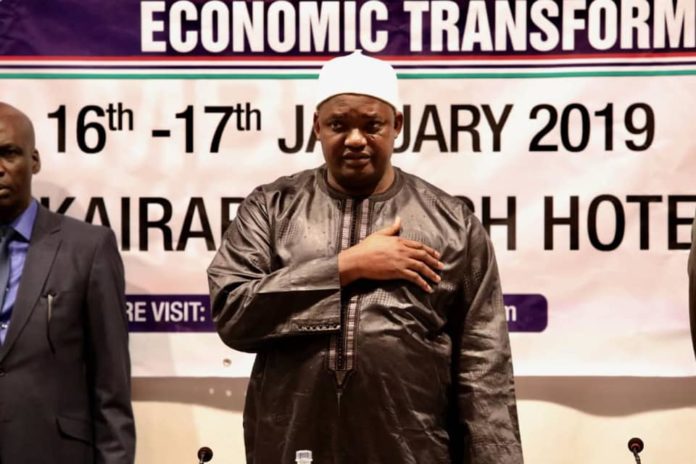 By Lamin Njie
President Adama Barrow has urged Gambian youth to become proactive and take full advantage of the opportunities his government is placing at their disposal.
President Barrow said youth development continues to drive his government's agenda and this was why youth empowerment towers as a key strategic priority of the National Development Plan.
The President spoke on Sunday through Vice President Dr Isatou Touray during the opening of Trade Fair Gambia International held at the Independence Stadium in Bakau. The major trade exhibition is in its 13th edition.
President Barrow said: "Guided by the plan, we are determined to transform The Gambia into a progressive, vibrant and all-inclusive society wherein all citizens can realise their full potential.
"I wish to take advantage of today's occassion to again call on the youths to become proactive and to take full advantage of all the opportunities my government is placing at their disposal.
"As youths, your success and the development of our dear motherland depends to a great extent on your drive and willingness to seize these opportunities and transform them into growth and wealth. I am very optimistic that this will happen, noting that many young Gambian entreprenuers are participating in this year's trade fair."