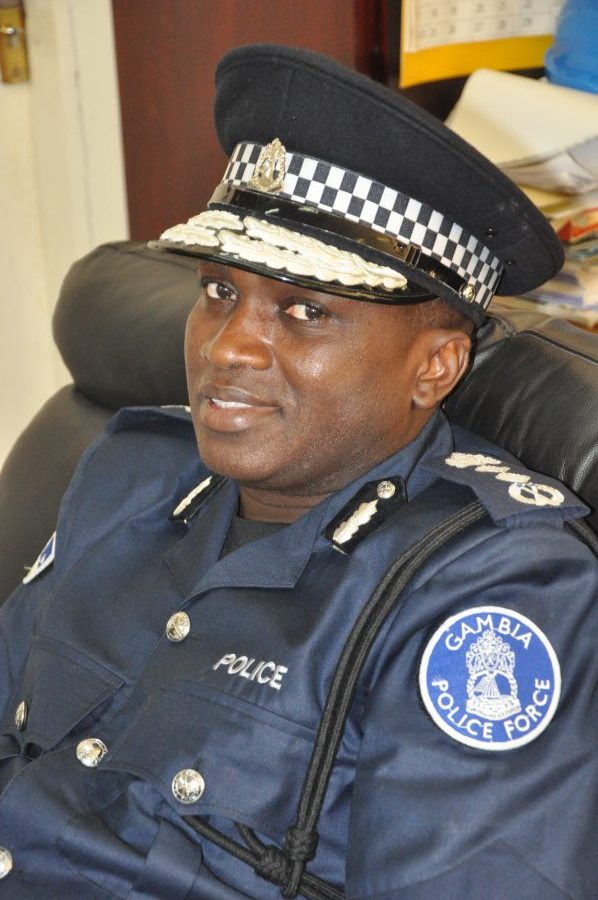 Following the resignation of the Inspector General of Police, Landing Kinteh, Gambians on social media have expressed mixed reactions over his resignation.
Here are a few of those reactions:
"If IGP should resign what about the Interior Minister?
They should go together. Honourable Minister do us a favor and resign. Alieu Manjang posted on Facebook."
Earlier before Kinteh's resignation was accepted by The President, Tukulor Sey, a Gambian activist based in the US said:
"Barrow better accept Kinteh's resignation! Interior Minister, follow your brother's example and go bye bye"
"Thank you Mr Kinteh, Inspector General of Police for tendering your resignation. Much respect to you" Ndey Edi said on her Facebook Page
Saihou Saidily, an activist and a social commentator said:
"News coming through of IGP Kinteh's resignation! If true you have done the most ethical thing and will be judged for doing the right thing. This will not exonerate you from pending investigations but will pave the way for sanity in our new democracy and quest to reform security system. Next to resign Interior Minister Mballow! Please resign forthwith! Your position is more untenable than IGP's. More power to democracy"!
Pata PJ, wrote:
"The IGP's resignation is respected but that is not what is taking care of the root of this matter nor is it going to prevent a reoccurrence of police shooting. I understand he heads the Police and it happened under his watch. I still insist that process needs to be followed to establish culpability and accountability. Then firings and/or resignations to follow.
We cannot be settling for people leaving their positions in times of crisis and hope to build and better processes, ailing system".