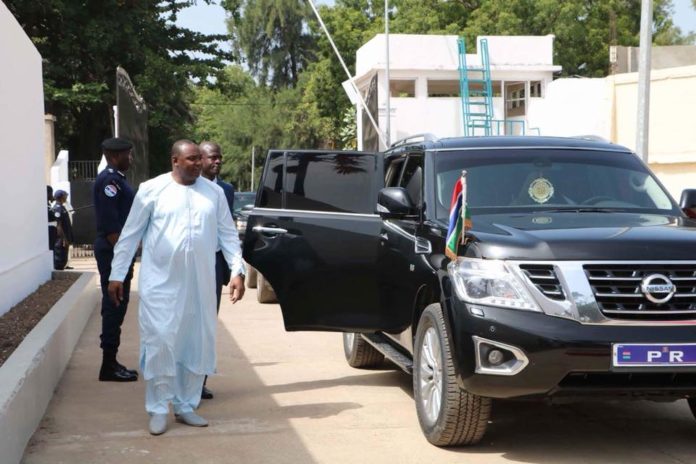 President Adama Barrow Thursday dispatched a delegation to Faraba comprising his director of press & Public relations officer, Amie Bojang Sissoho and security officials at the Presidency amongst others.
The delegation was in Faraba, Kombo East District to talk to residents about the President's planned visit to the village.
According to those present during the meeting with the elders, the President's delegation conveyed that he would like to join them for Friday prayers tomorrow, June 22, 2018, after which he would hold talks with them.
It could be recalled that Gambians took to social media Monday shortly after the shooting of unarmed civilians by the PIU calling on Barrow to issue a statement, address the nation, visit victims at the hospital and to also visit the village of Faraba where the incident took place. A few hours later, the Presidency issued a statement via The State House Facebook Page and twitter.
On Tuesday, President Barrow visited victims at The Edaward Francis Small Teaching Hospital in Banjul which is a stone's throw from the Presidency. It was the first time that he visited the hospital since he came to power almost two years ago. Later in the evening on Tuesday, he issued a televised statement on the national broadcaster expressing his condolences to family memebers of the victims.
"I have instructed for a full investigation into the matter to determine the action needed to address the situation and prevent a reoccurence in any part of the country" The President said.
Residents of Faraba are said to have given the green light to the President's delegation for his visit Friday. If everything goes as planned, President Barrow and delegation are expected to be in Faraba by 2pm Friday, June 22, 2018.