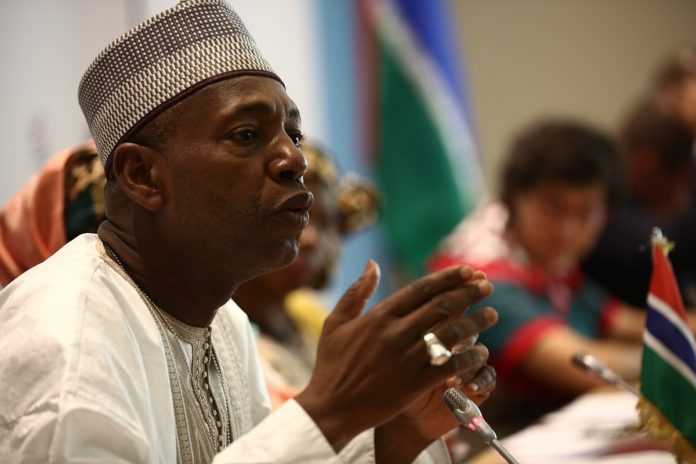 By Lamin Njie
Tourism minister Hamat Bah, State House press secretary Amie Bojang Sissoho and government spokesperson Ebrima Sankareh are not sacked, Information Minister Ebrima Sillah has told The Fatu Network.
Rumours emerged Friday that President Adama Barrow has sacked the three officials.
But speaking to The Fatu Network on Friday, the minister of information and communication infrastructure Ebrima Sillah said the rumours are not true.
"It's not true. Ebrima Sankareh is under my ministry, Amie Bojang is with the President in Saudi Arabia," he added.
President Barrow on Thursday travelled to Saudi Arabia to attend the 14th session of the summit of heads of state and government of the Organization of Islamic Cooperation, titled Together for the Future. The president however did not travel with Tourism Minister Hamat Bah who is a member of the board of the OIC national secretariat.