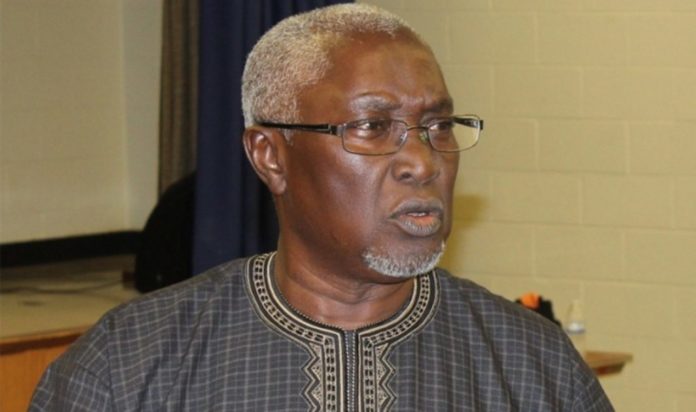 By Lamin Njie
Leader of People's Progressive Party Omar Jallow has urged members of opposition APRC to thank God and keep quiet.
"I did an interview some time ago in response to Yankuba Colley and I said 'if I were an APRC, I should thank God and keep quiet. Because if they talk about press freedom, in the last 18 months how many journalists have been detained in this country? How many journalists have been imprisoned or tortured in this country? How many journalists have run away to be refugees in other countries? During Yahya Jammeh's time, that was the norm under APRC," Mr Jallow speaking at a press conference organized by PPP on Monday said.
Opposition APRC at the weekend accused the President Adama Barrow-led government of seizing their properties even as they called for former President Yahya Jammeh's 'unconditional' return.
But reacting to the APRC's claims on Monday, Mr Jallow who served as a minister in the Barrow government said "I think only Gambians who have lost their memories can go and support APRC."
"Gambians are forgiving people but let them not push people to the wall. For I have said I have forgiven him after being imprisoned for 22 times, after losing my left eye through torture. And so many other things they have done in this country. For Fabakary Tombong Jatta to stand there… When they shot 14 students in this country, armless students where were they?" he said.
Mr Jallow also said what goes around comes around as he reacted to the APRC's claims that their properties have been seized.
"Sometimes they say he wants to come back, that they seized their property… [But Jammeh] six vehicles of the PPP and gave it to his party. You're telling me about seizing your property? Come on man, what goes around, comes around," he said.