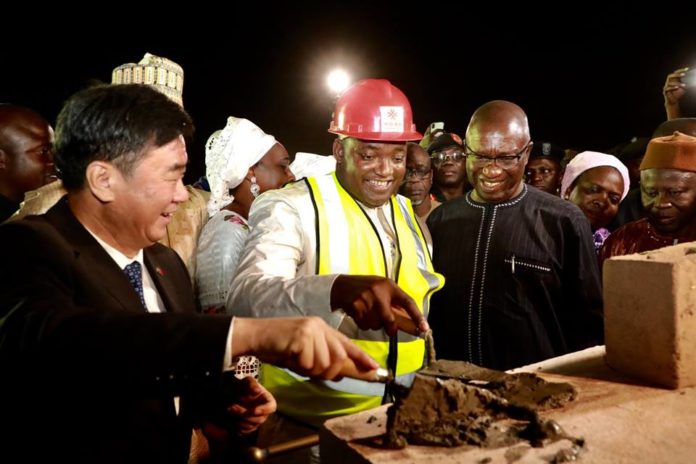 By Lamin Njie
President Adama Barrow on Monday said the 50 kilometres road and four bridges he flagged off in the Upper River Region is the beginning of a 'lot of great things that we shall achieve together.'
President Barrow at the weekend travelled to Basse, URR where he presided over the official commencement of a number of developmental projects among them roads and bridges. His supporters say the projects once completed will turn around the country's fortunes.
"A 50KM road and four bridges for Upper River Region! This is the beginning of a lot great things that we shall achieve together. Join me in building a GAMBIA FOR ALL!" the President said on his official Facebook page on Monday.
The president's Monday comments come after a number of speeches he gave at various meetings held in the Upper River Region.