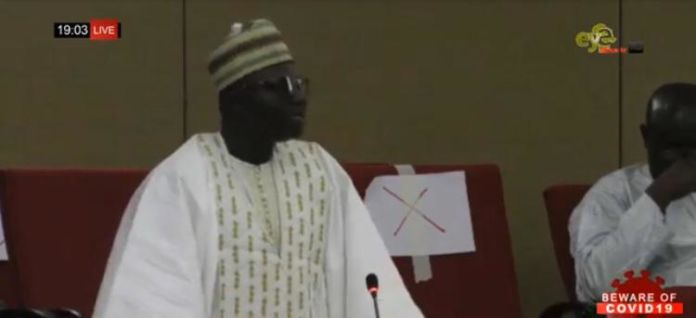 By Lamin Njie
At least two lawmakers on Friday called for vigilance over officials determined to steal the country's COVID-19 money.
The Gambia government has set aside a staggering 500 million dalasis to fight COVID-19. It comes as the World Bank gave the country 590 million dalasis – with the IMF also triggering a whopping 47 million dollars credit facility for the country.
"As long as this COVID-19 is with us here, those who are presiding over the disbursement of this 500 million, whether you know it or not, you're already under the microscope," the national assembly member for Jarra East Sainey Touray said on Friday as the NAMs debated the state of emergency bill.
Tumana NAM Foday Drammeh warned that the funds are meant for the 'poor' people of The Gambia.
"We should not capitalise on the system, regardless of your position, not the president not the parliament, not the ministers
"Whosoever is working in the civil service, you should not capitalise on the entire thing to enrich yourself. The money is not meant for you. It's meant for the poor people of this country.
"The parliament is there to represent those people who are our electorates. So let's make sure every single butut of this money is meant for the purpose.
"But the money should not be diverted into our private pockets and there should be a monitoring team from this parliament. We should not leave everything in the hands of the executive," the Tumana lawmaker said.