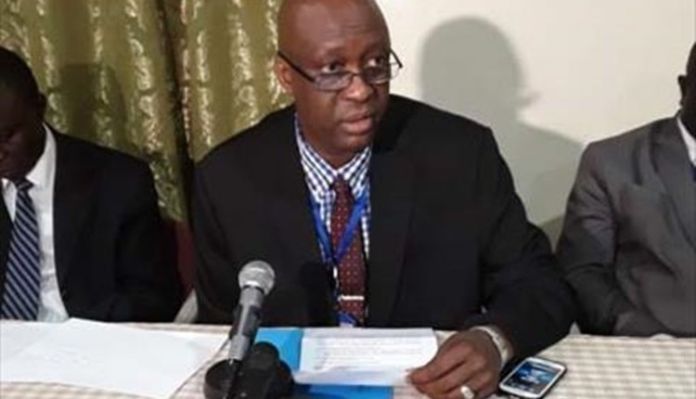 By Adama Makasuba
Commissioners general of Gambia Revenue Authority has warned businessowners to go and settle their tax arrears before they take tough action against them.
Yankuba Darboe's warning comes barely hours since his institution took tough action against the Belgian based-Gambia biometric company by forcing it to cease operation. Semlex has not been paying tax to he government.
"Let business owners across the board come and pay their taxes to avoid closures. We only close businesses when we are pushed to the wall," he said.
He however said if Semlex had met the criteria they would have gotten the certificate a long time ago because the writings are already on the wall.
"You are supposed to get something three months into your starting and you couldn't get it in two years, that means you have not met the criteria of that particular certificate. In this circumstance, I don't think there is much other stakeholders can say.
"The only thing for them [Semlex] to do is to come forward and settle their taxes like any other person. If you have a business in this country, the best thing is to make sure that you fulfil your tax obligations. If you don't do this, we will get to you one day and that might not be a very good thing," he said.
Semlex is the sole producer of biometric ID card and driver's license but it is steeped in a push and pull with GRA over tax. The company claims it's the ministry of interior that granted it a tax waiver following their re-entry into the country in 2017.