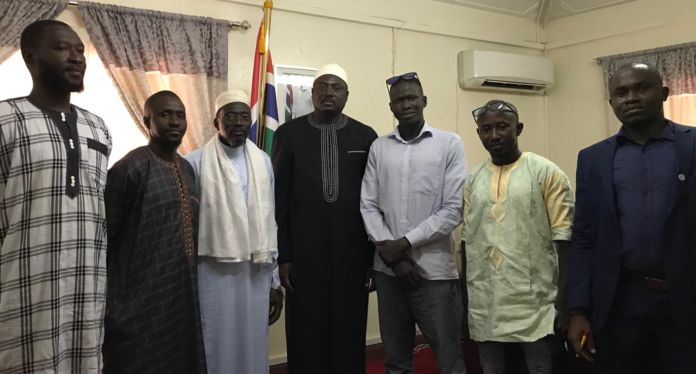 Four communities in Upper Nuimi on Monday 2 December paid a courtesy call on the Honourable Minister of Foreign Affairs, International Cooperation and Gambians Abroad, Dr. Mamadou Tangara, in his office in Banjul.
The Alkalo of Bakalarr, Abdou Ndure, led the delegation representing Bakalarr, Medina, Mademba Kunda and Nemakunku. Alkalo Ndure appealed to the Honourable Minister on behalf of the communities to help in the construction of the fence of their football field and the construction of the feeder road linking the village Health Centre to the Highway. Alkalo Ndure said the football field is shared by youth from the four villages.
For his part, the Honourable Minister assured them that he will do his utmost best to ensure that the football field is fenced and will also look into possibilities to link the village Health Centre to philanthropists who can help the Health Centre.
By Foreign Ministry communication unit