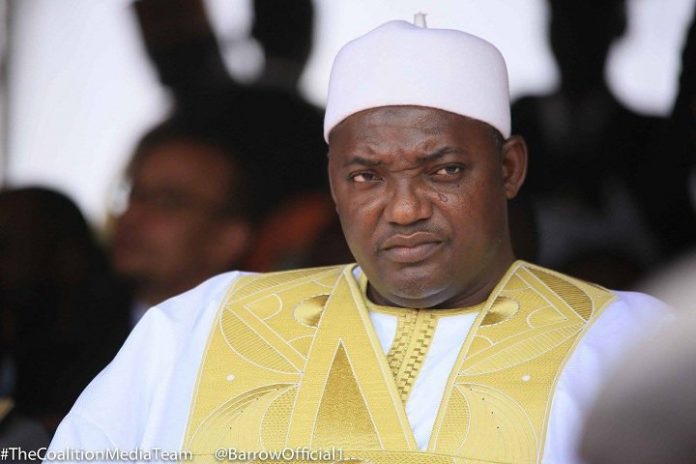 A US-based Gambian Momodou Ndow has asked President Adama Barrow to grow a pair and terminate serving members of the Gambian army who are implicated in acts of torture and murder.
"The Army is directly under Barrow's control as Commander In Chief and he doesn't have to wait for the commission's recommendations to fire anyone. If I am your boss and you get implicated in torture or murder, I will fire you right away," Ndow said in a Facebook post on Thursday.
A section of the Gambian public has been calling for the dismissal of all serving military personnel whose name have been mentioned at the TRRC, to have been culpable of acts of torture and other human rights abuses during former president Yahya Jammeh's 22 years rule.
According to Ndow, the commission's recommendations are more about who will be prosecuted.
"Barrow can fire these people based on the fact that they are implicated in serious crimes. If not, he might even create a hostile work environment for them! I would definitely not want to work with someone who's implicated in heinous crimes of human rights violations. They should be fired if Barrow wants a healthy work environment in the army.
"Who wants to be seen with alleged executioners? Heck, am even kicking myself for knowing Alhagie Martin and the Singhateh brothers back in the day. Had I known they would turn out to be monsters, nekon dumalen buga hamm sah! Rotten lot! Smh," he said.