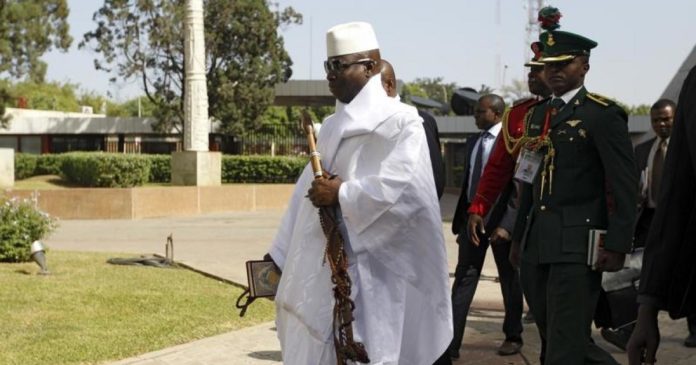 By Lamin Njie
Sait Darboe has slammed as a 'blue' lie claims by former president Yahya Jammeh that the death of army officer Basirou Barrow and other soldiers was as a result of a gun battle.
The Truth, Reconciliation and Reparations Commission on Thursday screened a video of the former president where he is seen justifying the killing of over a dozen soldiers on November 11, 1994.
Reacting to the video, Darboe a former member of the Gambia National Army testifying before the commission said, "there was nothing like fighting, they were captured and massacred."
"We never fight (sic). All is false. There was nothing like fighting," Darboe said.
In the video, Jammeh also claimed that the coup plotters lined up soldiers at Yundum Barracks and wanted to shoot them. These soldiers, he claimed, were loyal to his AFPRC government.
Darboe, rejecting this claim, said: "No, no, no. That is blue lie. They are the ones who lined up these people, the coup plotters to kill them [and] not the coup plotters."