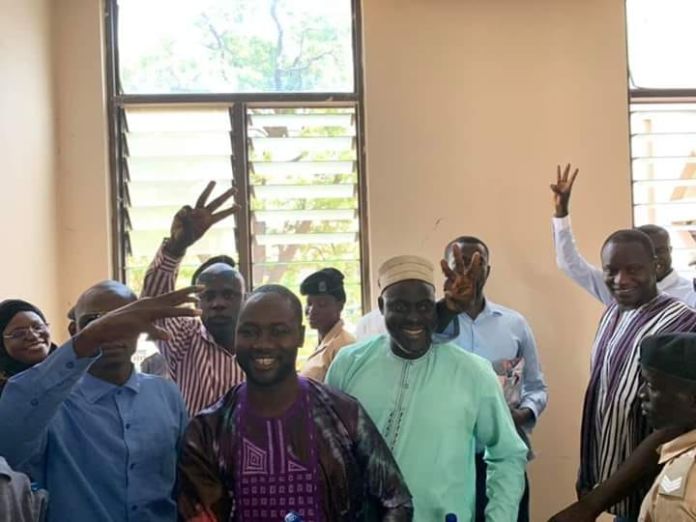 By Omar Wally and Adama Makasuba
The high court in Banjul on Monday granted the beleaguered leaders of Operation Three Years Jotna bail after an arduous battle that lasted nearly a month.
Nine leaders of Operation Three Years Jotna had been held at Mile 2 since 26 January following an anti-Barrow protest that turned violent.
They were granted bail at the high court in Banjul after four sessions spanning three weeks.
The accused were initially arraigned at Kanifing Magistrates court but the case was later transferred to high court in Banjul.
The eight men and one woman were finally granted D200, 000 bail each with two Gambian sureties. They were also ordered to deposit their travel documents.
Also, Count 3 which alleged the embattled activist rioted and demolished structures which carried a life imprisonment punishment was dropped.
The case will continue on 25 March 2020.