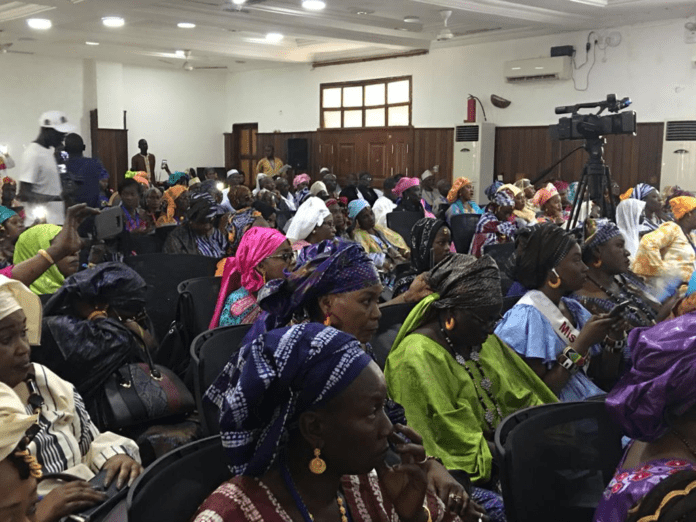 By Adama Makasuba
Thousands of Serahuleh men and women across the West African sub-region have gathered at Paradise Suites Hotel to proffered practical solution to the perilous 'back way' journey to Europe.
The summit comes as part of the group's biannual Festival International Soninke that brought together more than 5000 participants from France, Spain, Mali, Senegal, Mauritania, Guinea Bissau, Guinea Conakry, and The Gambia.
It is also The Gambia's first time to host the biannual festival after Senegal last hosted it two years ago where the tribe men and women gather to rejuvenate and promote their culture and discuss practical ways to addressing various social and continental challenges.
Meanwhile, its official opening on Friday showed the presence of Gambian president Adama Barrow and former Malian interim leader Dioncounda Traore along with top elderly men and women of the tribe.
Speaking to The Fatu Network in an exclusive interview, Oumie Batchilly the group's media chief said: "Theme here at the conference is to talk about migration because we all know that migration has been a big issue over the last few years in Africa countries especially youths taken the 'back way' to Europe including women's as well.
"And I think also Soninkes have the largest migrants because Serahules have been travelling all over the world for a very long time, but now with the illegal migration we thought one of the main areas of focus with really needed to address with this festival, is the issue of the 'backway' illegal migration."