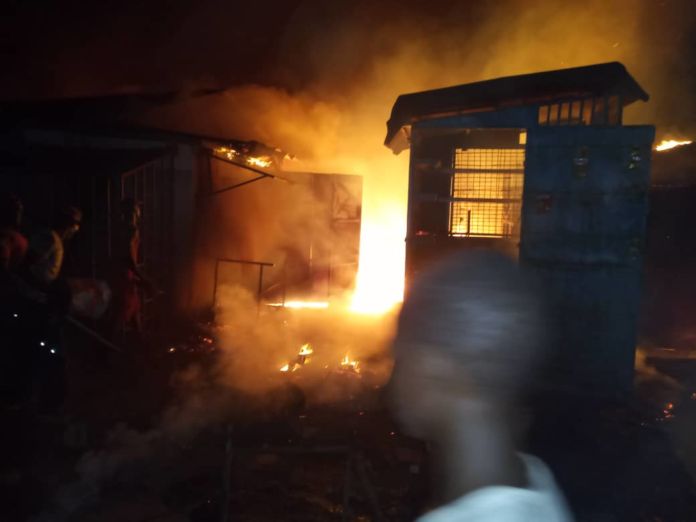 By Lamin Njie
Traders at Basse Market scrambled to save what's left of their goods late Monday following a fire outbreak.
The Fatu Network has gathered firefighters have raced to the scene to battle the fire which has at this hour began to spread. The cause of the fire could not be immediately established.
A Gambian journalist in Basse told The Fatu Network thieves have also joined in piling misery on traders after they began stealing people's properties. The police have arrested some of the thieves, he added.
More follows…