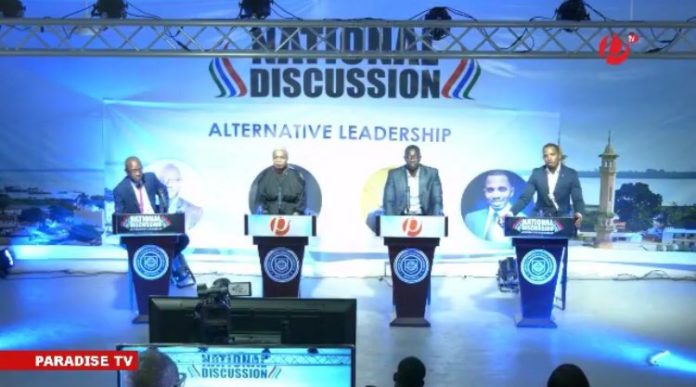 A poll by Paradise TV has put Dr Ismaila Ceesay incredibly ahead of his opponents regarding a debate organised by the outlet.
Dr Ceesay squared off with PPP's Papa Njie, GAP's Lamin Bojang and the exciting Marie Sock on July 4.
Paradise TV posted on its official Facebook page Sunday: "When asked who among the candidates had better understanding of the issues affecting the country, majoriy of the respondents 81% say Ismaila Ceesay followed by Papa Njie (10%), Marie Sock (7%). The least rated candidate was Lamin Bojang (2%)."
It added: "Dr. Ismaila Ceesay was also voted as the most responsive panelist with (76%). Marie Sock the only female participant was rated second (11%) followed by Lamin Bojang (7%) and Papa Njie was rated the least responsive (6%).
"Majority of the respondents (79%) say Dr. Ismaila Ceesay is more likely to succeed as a presidential candidate. Lamin Bojang (1%) was the least rated followed by Marie Sock (7%) and Papa Njie (13%)."