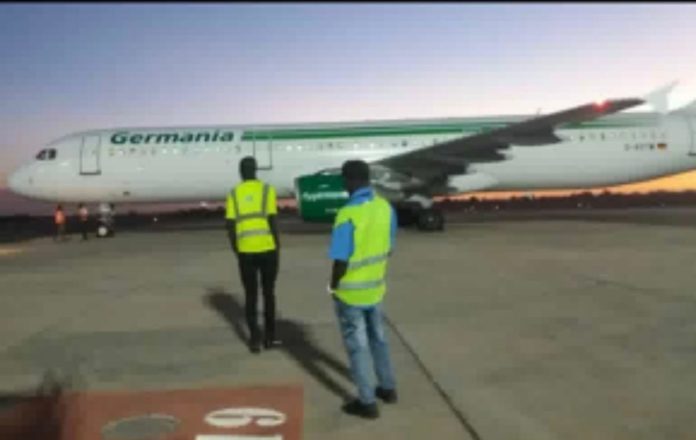 The group Concerned Gambians Against Deportation has called on the government to speak to citizens about the resumption of deporting of Gambians from Europe.
Germany recently sent back 20 Gambians, a move that caused consternation among Gambians both home and abroad. The government has been tight-lipped about the issue.
According to Concerned Gambians Against Deportation, it is expecting a reaction from the government.
"We the Concerned Gambians against Deportation, are aware of the resumption of the deportation of our Gambian brothers and sisters from Europe especially Germany after a moratorium on deportation was announced in 2019 by the Gambia government and Germany," the group said in a statement signed by chairman Omar Saibo Camara.
The statement added: "The start of the new trend has raised alarm from and for both families, home and abroad, about the deportation of our citizens who struggled through the journey of turmoil to change their livelihoods and that of their families.
"Since the arrival of the first 20 deportees, we have been closely monitoring the situation and also keeping in touch with our brothers and sisters in Europe on the reasons for the resumption of the deportation. Also, we were expecting to see the reaction of our government and relevant stakeholders on the issue and what exactly they know about it.
"To our disappointment, the only step taken by the government was to go and pick these people from the airport and release them to go to their home. We expected the government to at least talk to us about the issues surrounding the deportation, their involvement and stands on the issues. We understand that deportation involves diplomatic talks and it must involve governments and their authorities. Therefore, we want the government to tell us the reasons and justifications of the deportation and the role they are playing on the whole issue."