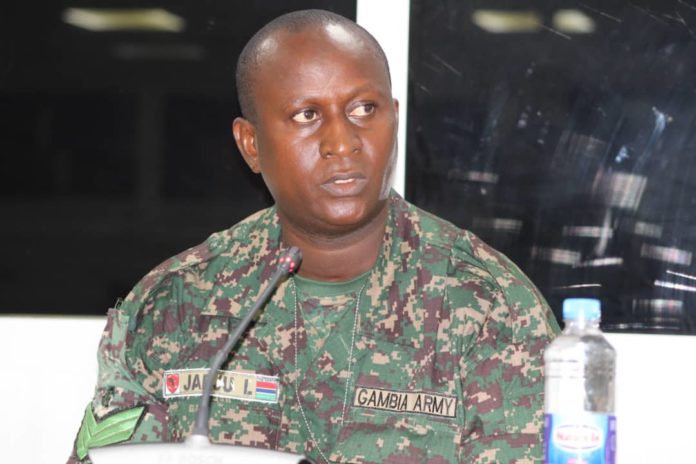 A soldier who drove in former President Yahya Jammeh's convoy on Monday called on the TRRC to investigate the 2014 coup attempt insisting: 'we would have been victims if it had succeeded'.
Gambians mostly dissidents on 30th December 2014 launched an early morning attack on State House in an attempt to seize the compound. It misfired amid the killing of three of the eight attackers among them director of the attack Lamin Sanneh.
Lamin Jarju, an army staff sergeant testifying before the TRRC on Monday said: "I am appealing to the TRRC, that they have made everything clear on the ground here, except one thing that I want them to observe about [sic]: 1994 coup was clearly spelt out here, 11/11 was clearly spelt out here but the coup of 2014 December was not clearly spelt out here. We want to know who are the cause and who are the pioneers and the countries involved.
"Because if they could have succeeded, we would have been victims. So definitely it's a cause for concern for us to know."