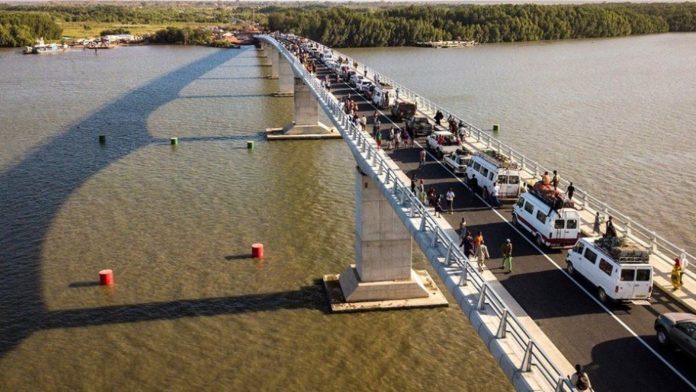 By Lamin Njie
Damage was caused when a commercial bus ploughed into a barrier at Senegambia Bridge.
Witnesses said a Senegalese commercial bus that was conveying Eid celebrants crashed into a barrier as it 'forcefully' tried to use the bridge. The incident happened on Saturday August 10.
A witness told The Fatu Network: "The bridge closes at 7pm but this bus came and wanted to force its way.
"The driver was insisting he will use the bridge because they [Senegal] built it."
A Gambia Ports Authority official confirmed the incident telling The Fatu Network: "The vehicle is at Farafenni police station. GPA is saying the driver should replace the barrier."
The police spokesman could not be reached for comment.