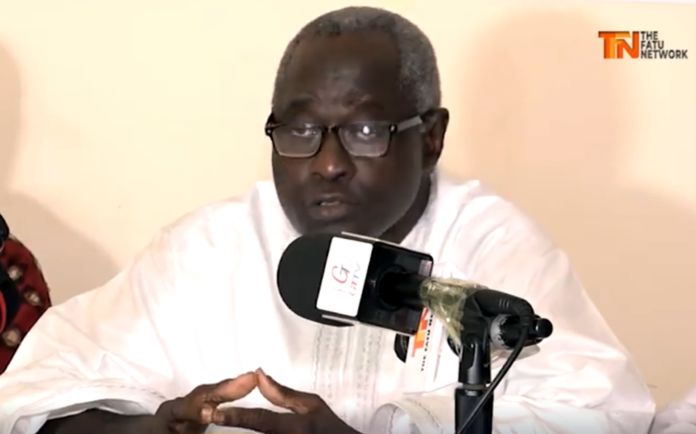 By Lamin Njie
PDOIS leader Halifa Sallah on Tuesday took a swipe at Gambians for letting the coalition to disintegrate.
Seven political parties including Mr Sallah's PDOIS party backed President Adama Barrow at the 2016 presidential election but Mr Barrow has run roughshod on every tenet of the political grouping. A key tenet is for him to do three years and step aside but President Barrow has expressed his desire to be in office for five years 'whether one likes it or not.'
Speaking to journalists at a midday press conference on Tuesday, Mr Sallah hit back at Gambians who argue the political leaders who make up the coalition should insist Barrow step down after three years.
Mr Sallah said: "Everything was done with sincerity and unanimity not consensus. No dissent. So now if people are demanding from us, that we should speak out. What do you want us to say? To speak with anger when you the people who are now demanding that we should speak out, when the coalition was being dismantled, we [PDOIS] said, 'let's work together in cabinet, those that can go to the national assembly; all independent national assembly members, let's have an independent country, no part will emerge'.
"Because we wanted a level ground after[wards]. But others said no they don't want parties to die. What did you say at that time? How did you vote? What was your position? Why didn't you claim at that time that this will dismantle the coalition?"