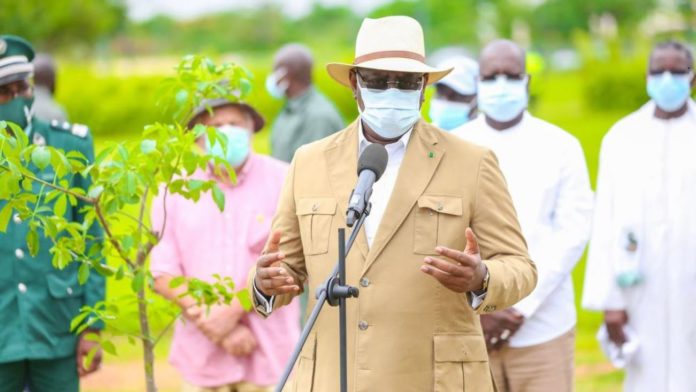 Senegalese President Macky Sall on Sunday said he would propose a law that mandates the planting of trees in residential premises to ensure as a means of conserving the environment.
The president made the remarks as the West African country marked its national tree day, aimed at encouraging people to plant and protect trees.
"Planting a tree means giving life to an entire ecosystem, it is also strengthening the protection of our forests and fighting against erosion," said Sall.
"I intend to propose within the framework of the legislation that building authorizations henceforth take into account the obligation to plant trees in front of houses and to ensure permanent maintenance."
Donning a face mask, President Sall led other government officials in planting trees, a move he hopes will inspire more Senegalese citizens to conserve the environment. (CGTN Africa)