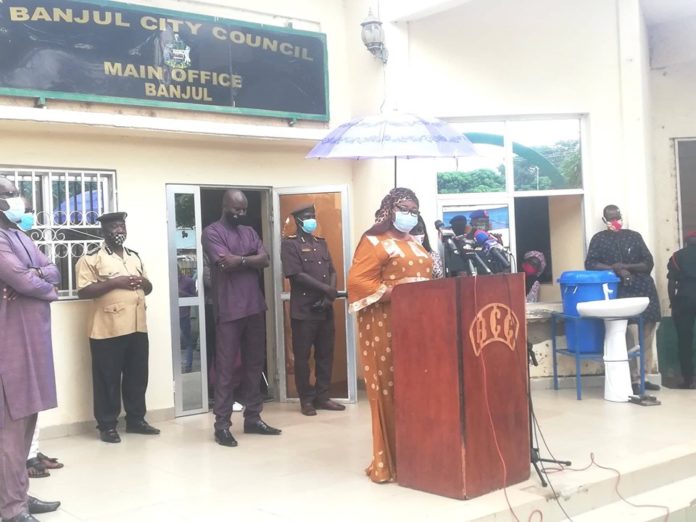 Banjul Mayor Rohey Lowe has begun distributing face mask to the people of the capital city barely a month of the launch of her 100,000 face mask initiative.
Mayor Lowe is among the country's leaders who have assumed a front-row role in the fight against coronavirus.
From coordinating free coronavirus tests for the entire Banjulians to taking part in sensitisation campaigns, making calls for a lockdown to mobilising PPEs, the Mayor has been very active in the nation's coronavirus fightback.
She two days ago handed over 36,000 facemasks to the councillors of Banjul City Council for onward distribution in their various wards.
The allocations of the face masks are as follows: Campama Ward- 7000 facemasks; Crab Island Ward- 4000 face masks; Box Bar Ward- 2500 face masks; New Town East Ward- 5000 face masks; New Town West Ward- 5000 face masks; Soldier Town Ward- 2500 face masks; Portuguese Town Ward- 2500 face masks; Jollof Town Ward- 3000 face masks; Halfdie Ward- 2500 facemasks; Nominated Councillors- 100 face masks each; Hamza Barracks- 1500 face masks; Prison resident- 150 face masks; Ndangan- 100 face masks.