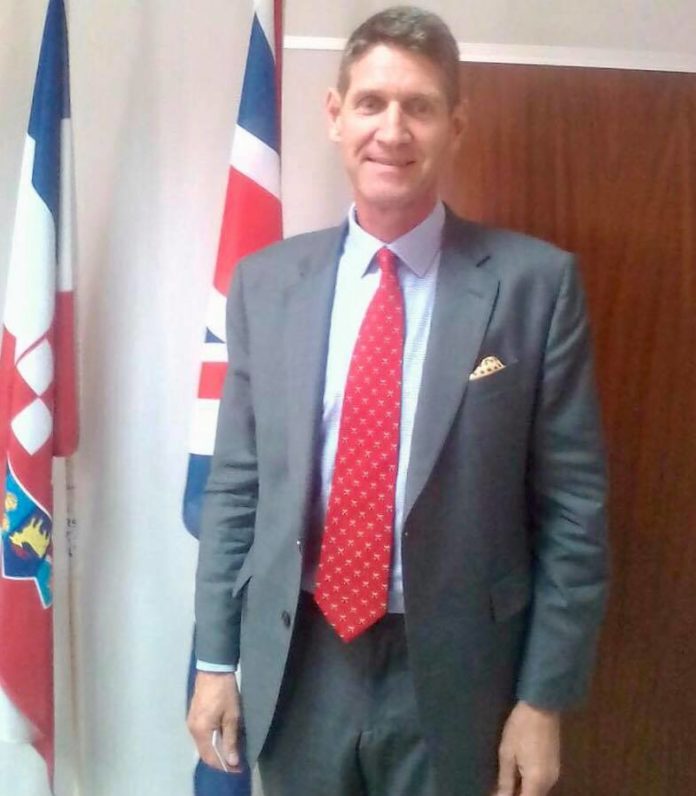 Retired Brigadier Hugh Blackman CBE, a former British Army Brigadier is appointed Senior Security Sector Reform (SSR) Advisor to The Gambia by the Democratic Control of Armed Forces (DCAF) in Geneva, Switzerland.
Retired Brigadier Blackman is deployed to run the 18-month project that will be stationed in The Gambia with support from experts based in their Headquarters in Geneva and external experts from ECOWAS. He recently retired from the British Army and has worked previously in capacity building, governance and SSR missions in Sierra Leone, The Republic of South Africa, Libya and The Kingdom of Saudi Arabia.
"I have spent 34 years in uniform," Retired Brigadier Blackman said.
"I have a lot to learn from the civil society, particularly the media," he added.
Attila Lajos, EU Ambassador to The Gambia explained that the project is part of EU's support to the Security Sector Reform (SSR) process in The Gambia.
"The programme seeks to contribute to meaningful security sector reform and greater accountability, leading to improved peace and security for the Gambian population," EU Ambassador said.
According to Ambassador Lajos, the 18-month EU-ICSP funded project is organised along two main lines of intervention to focus on supporting the government in its efforts to launch a deep and inclusive SSR process. The other intervention would be enhancing its external oversight by state and non-state actors.
The EU Ambassador revealed that since February 2017, the ECOMIG Forces in The Gambia are funded by the EU. He added that the sub regional troops would continue to stay as long as their presence is needed in the country.
"We have spent over €8 Million Euro for the ECOMIG forces' activities in The Gambia," he stated.
"There are lot of academic studies for the democratisation of the security sector in the Gambia," he pointed out.
Ambassador Lajos called on the Gambian Civil Society groups to fully participate in the security sector reform. He challenged the media among others to organised debates toward that direction.
Meanwhile, the EU Ambassador emphasized that Gambians must take the lead in nation building.