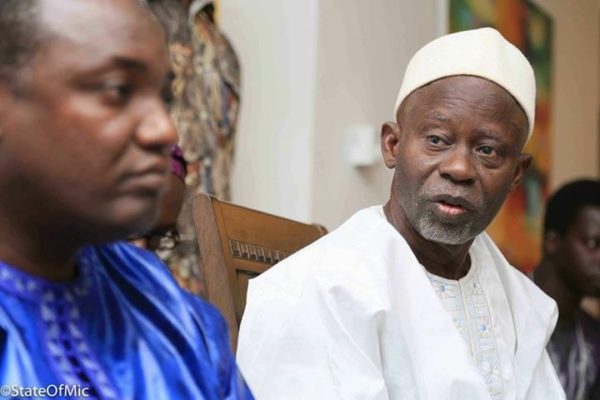 By Lamin Njie
President Adama Barrow has said that Ousainou Darboe elected to be foreign minister even after advice that his age would not allow him.
President Barrow told Paradise TV in an exclusive interview how he summoned the UDP leader during the early days of his administration and extended three cabinet positions to his party.
Mr Barrow said: [I] told him I would give them [UDP] three ministerial positions but out of that three positions, I will make him (Ousainou Darboe) vice president. The two other positions, I told him [for the position of] finance [minister], I don't think there is anyone who is qualified financially than Amadou Sanneh. I told him (Darboe) I can give it to him (Sanneh). The third post, I told him to choose which post he wants and he told me Local Government. I told him I can give them that too.
"He (Darboe) left and came and told me he cannot be vice president; that the constitution doesn't allow him because of his age. He came with Omar Sey and he said he would like to be foreign minister. Omar Sey told him he cannot run the position of foreign minister, that the job is too hard, with his age, that he should consider another position which is not foreign minister. We suspended talks but he came back and said he would be able to be foreign minister."
President Barrow eventually appointed Darboe to the position of foreign minister. He served in the position for over a year and he was then elevated to the position of vice president but bad feeling crept in between him and the president which led to his sack in March this year.