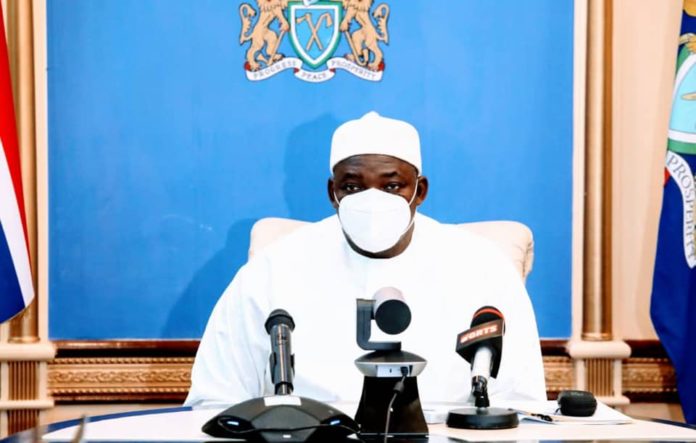 President Adama Barrow took part in an extraordinary virtual meeting of The Authority of Heads of State and Government of the ECOWAS on the Socio-Political Situation in Mali, according to State House.
Mali has been gripped by a political crisis as Malians continue to protest against the rule of President Ibrahim Boubacarr Keita.
Presidents of the 15-nation Economic Community of West African States (ECOWAS), of which Mali is a member, are discussing ways to defuse tensions between the opposition and President Keita, CGTN African reported on Monday.
State House said President Barrow took part in the 'extraordinary' meeting.
"The President used the opportunity to pay tribute to the former Prime Minister of Ivory Coast, Amadou Gon Coulibaly, who passed away earlier this month. He equally condoled ECOWAS and President Macky Sall on the demise of the distinguished journalist and Chair of the ECOWAS Radio, Babacar Toure," State House added in a statement on its official Facebook page.