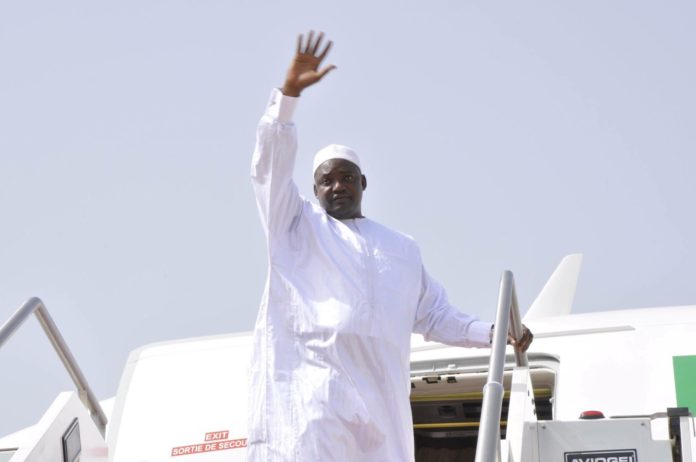 State House, Banjul, 6thDecember 2018
His Excellency Adama Barrow, President of the Republic of The Gambia will attend the 3rdAfrica Business Forum in Sharm El Sheikh in the Arab Republic of Egypt.
The forum will bring together business and government leaders, including policymakers, investors, financiers, women and young emerging entrepreneurs from Africa and beyond.
The theme of the Forum is: "Bold Leadership and Collective Commitment: Advancing Intra-African Investments".
The President and delegation will depart Banjul International Airport on Friday, 7thDecember 2018 at 1:00 AM. Thepublic is herebyexcused from the usual airport ceremony given the unusual hours of departure.