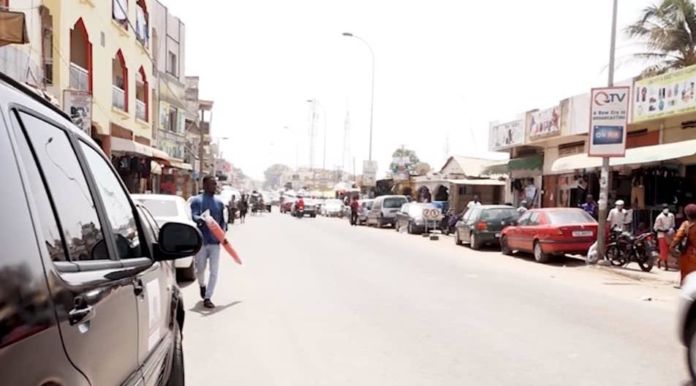 By Lamin Njie
Police today faced a furious backlash after they began a crack down on public gatherings amid efforts in preventing a spread of coronavirus.
President Adama Barrow on 17 March declared a ban on public gatherings of all form in the country.
However, the mayor of Kanifing Municipality Talib Bensouda this week wrote to the police chief seeking his support in ensuring the ban is respected. Mr Bensouda had argued people were flouting the ban.
Police have now intervened but they have come under fire on the way and manner they are going about it. They have been accused of breaking the law by closing people's businesses.
Police spokesman Lamin Njie (not the author of this story) however told The Fatu Network: "We are actually not out to close businesses.
"Our officers are on patrol to enforce the [ban] on public gathering but not actually to close businesses.
"I think there was wrong information that got spread out within the business community, people calling each other and saying police are out closing businesses.
"So others too [started] closing their businesses but this has been rectified and clarified so that it is understood that it is not an operation to go and close businesses.
"We are only out to ensure that the declaration about public gathering is observed. We are also working on ensuring there is no goods hoarding and price hiking."