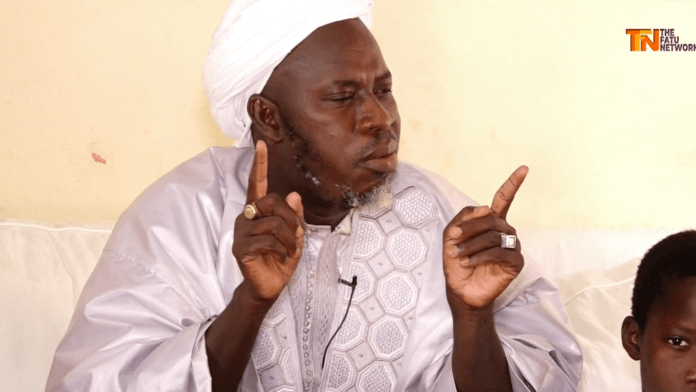 By Lamin Njie
Top imam Bakawsu Fofana has waded into the coronavirus crisis, taking a different view over the decision by governments across the world to ban public gatherings.
Governments across the world including The Gambia have been banning public gatherings of all sort as they scramble to combat the spread of the deadly coronavirus.
Bakawsu, a leading scholar in Islam has now chipped into the move, taking a completely different position.
He said in an audio message that has emerged online: "The world has billions of people but there is nobody that it didn't affect. The fear, the panic and the uneasiness…
"If you want to move about, they say no. The amount of money generated in a day due to human activity [and now] a days goes without a plane landing? Vessels will not set out? People will not go to the market? That's not a small issue.
"When we supplicate to God, he will not have us continue enduring it because of his sympathy and kindness.
"Tell the leaders not to close the borders, let them not close the schools, let them not close the markets, let them not close the mosques, let them not close the airports, let them not close the ports, let them not ban naming ceremonies and funerals
"God told the jews they make things difficult for themselves, that's why I make it difficult for them. If you make something complicated for yourself, God will make it complicated for you."