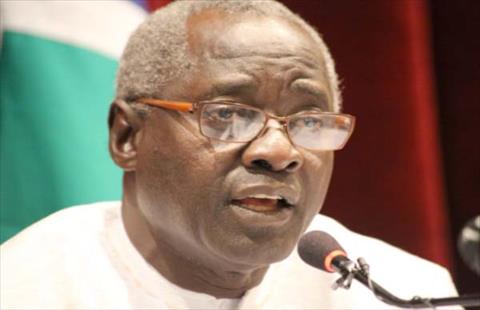 The Public Enterprise Committee, PEC, on Tuesday approved the financial and activity reports of the Gambia Printing and Publishing Cooperation. It comes after two days of thorough review of the reports.
According to the financial document tabled before the lawmakers by GPPC officials, the company raked in D40,152,901 in 2014; D39, 846,854 in 2015; and D27,717, 699 in 2016.
The chairman of PEC Halifa Sallah who also doubles as the national assembly member for Serrekunda said: "We are informed that the production the cooperation received 244 government jobs and 444 private jobs meaning 670 jobs."
He cited section 175[4] of the 1997 Constitution, saying it provides for the establishment of "this committee to monitor the operation of your enterprise and to ensure that there is efficiency, transparency and probity in the performance of your function."
Hon. Sallah further cited section 3 of the public enterprise act, saying the section categorically "states the principal objective of public enterprise shall be to operate as a successful business and to this end and to be as profitable and efficient as possible."
He added that section 4 of the act   states that "the cooperation has these objectives to print and publish on a commercial basis on a document for or on behalf of the government public enterprises and private cooperation or any other person."
Momodou Ceesay, the managing director of GPPC said 2016 political activity and the impasse contributed to the revenue reduction of GPPC.
The MD also said their work is hindered by noncompliance of the various government institutions and departments, saying many of them owe GPPC debt.