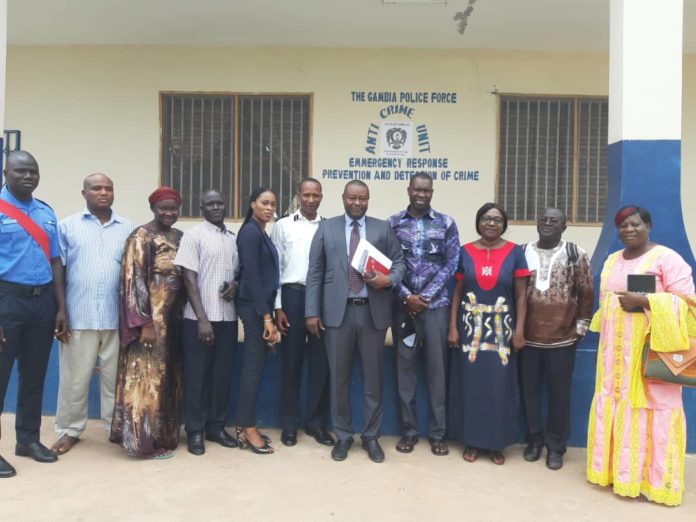 By Lamin Njie
Officials of the National Human Rights Commission of The Gambia on Wednesday met the top brass of the police anti-crime unit.
The unit has come under massive scrutiny following the death last month of Ousman Darboe. The Sierra Leonean is believed to have died as a result of torture allegedly meted out to him by men of the police anti-crime unit.
Mass protests erupted in Serrekunda as a result of his death with angry youths demanding justice. The youths later marched on the police anti-crime unit headquarters in Bijilo in an attempt to overrun the compound.
But on Wednesday, officials of the National Human Rights Commission launched a fact-finding mission to establish the facts and circumstance of the death of Darboe.
"It was fact-finding investigative mission. We met Gorgi Mboob, his deputy [and] all the senior officers. It was a very open and frank discussion," Emmanuel Joof the chairman of the National Human Rights Commission told The Fatu Network.
The top human rights official added: "We will also talk to the victim's family and the people who know about the circumstances and the situation."
The National Human Rights Commission, created in 2017, is mandated to promote, monitor, investigate and protect human rights, as well as create a culture of human rights in The Gambia. The institution can also recommend appropriate remedial action to the government regarding a human rights violation.