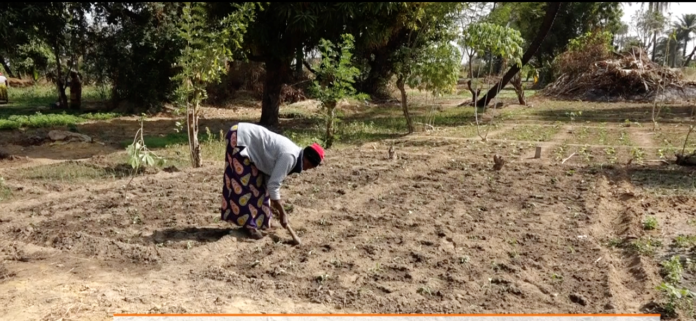 By Ousman Jatta
The Bakau Fandema women's horticultural garden at sting corner is home to many women gardeners but they are living in consternation amid rumours they could be asked to leave as the area amid a road expansion project.
"Our days are numbered here; we can be asked to leave this place any minute because there is a rumor circulating that they want to extend the road network around here. Whether they will come or not we are in the hands of God'' Ma Saho one of the hardworking women explained.
The coronavirus pandemic has affected almost everyone in terms of their livelihood. Vegetable gardeners are not exception. Vegetable gardeners are mostly women and in Africa and they form 60% of the agricultural labour work force.
Kasamanding Barrow is the leader of the fandema women's garden and according to her when aid is available only women at the central garden benefit.
"Even when the president's aid arrive we are normally excluded," Barrow said.
Juju Jawara another gardener said the start of the pandemic found them working in the garden.
"Our major problem is insecticides, and inadequate seed lings to increase production," Jawara said.
A number of women operate at this garden. These women start their day as early as 7am. They work at the garden till sunset. It's their only means of putting food on the Table.