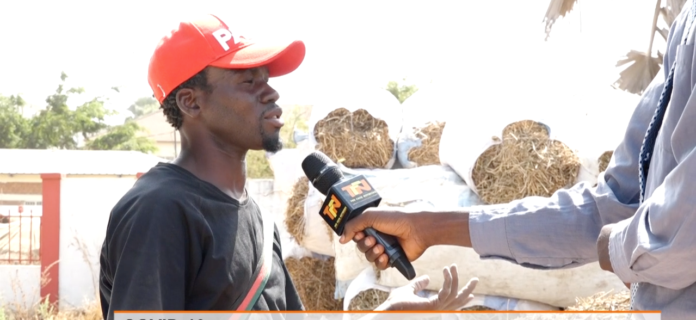 By Ousman Jatta
Matarr Njie used to be a taxi driver. That's what he's ever done for a long time to earn a living. But he is nowadays a straw seller. The covid-19 pandemic has rattled the transport sector, and Matarr decided to change ventures and now sells straws along the highway.
''As a man you should be ready to do any job that comes your way'' Njie explains.
Njie says the driving job was not working for him due to the impact of the pandemic on the transport sector. further
"I have no other option but to find another job that will earn me money.
"I thank God with my current job, because I use it to help my parents, and my owe family as well.
"If one job does not work for you another will," Matarr says.