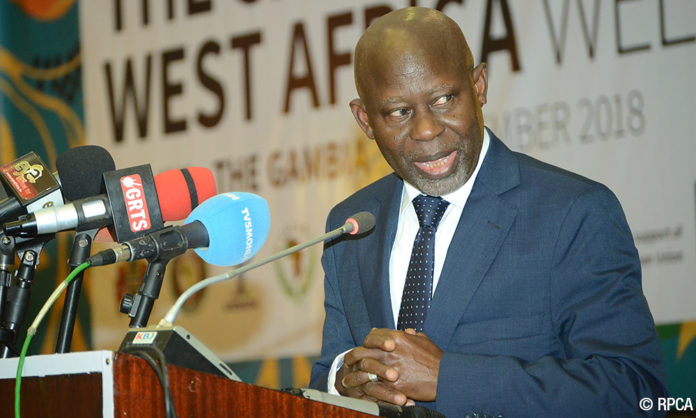 Ahmad Gitteh went after Ousainou Darboe on Thursday saying the UDP leader cannot compare himself with Sidia Jatta – putting his mouth into what is an entirely Sidia Jatta-and-Ousainou Darboe fight.
Sidia Jatta had claimed Darboe buried the coalition 'when he came' and that it was President Barrow who told him the UDP leader said he must make him foreign minister by crook or by hook.
The comments have since not sat well with UDP adherents and their leader Darboe blasted back at Sidia saying he now despises him for lying. Some UDP members have also along the way accused The Fatu Network of being anti-UDP.
Erstwhile UDP supporter Ahmad Gitteh put his mouth into the issue on Thursday going after Darboe in extraordinary fashion.
Gitteh said: "It's Sidia Jatta who should despise you. When you were there, you accepted things. Sidia was there and he refused. He is still there but has never insulted Barrow. You were there and said Barrow is a prophet.
"It was you who said Adama Barrow is not corrupt, he's content. Now you said Yahya Jammeh is better than Adama Barrow. Sidia is sitting and calm. He has been at the same disposition since at the outset when the coalition was being formed. It's you who gets red, yellow and black and green.
"So how can such a person say he despises Sidia Jatta? People's eyes are open and there are evidence. The spider thinks he has the best house when he has the worst house. I do not agree with Sidia Jatta regarding ideology but you cannot compare him with you in terms of integrity."