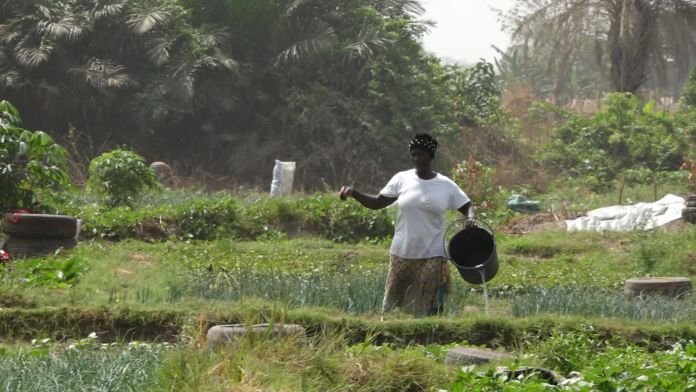 By Sarjo Brito
The Minister of Lands and Local government through his Permanent Secretary has dismissed allegations of corruption and abuse of power. The allegations came after he was said to have allocated part of the New Jeshwang women's garden to his own brother.
In an exclusive interview with The Fatu Network, Permanent Secretary Buba Sanyang said the Minister have had a prior engagement with the people of New Jeshwang where he assured them that the state would not give priority to any individual over the public.
And when asked on whether the Minister allocated a part of the land to his own brother, Sanyang said: "That was true, the Minister told them that. Because they wanted to know that man and the Minister told them, 'yes, I know that Mr Jawara and he is part of my family and I in fact approved that plot'."
Mr Sanyang insisted that even though the land was allocated by the minister, the right procedures were followed. He reiterated the need for Gambian to stop personalising issue saying
"Let's not try to personalise issues. Being a Permanent Secretary of this Ministry, does that deprive all my family the rights to land to be allocated in this Ministry. Our concern should be whether people follow the right procedure. The files are there for people to confirm," he said.