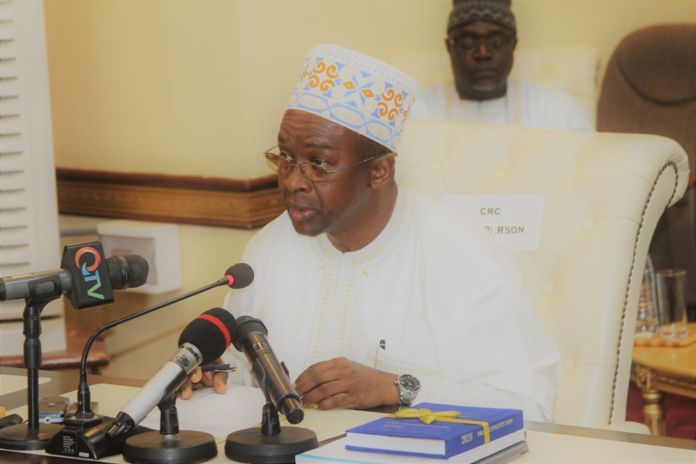 By Lamin Njie
The chairman of the Constitutional Review Commission Justice Cherno Sulayman Jallow has said his commission wasn't spared after it failed to use the word 'secular' in the proposed draft constitution.
Justice Jallow and his team on Monday submitted the final draft of the new constitution to President Adama Barrow at State House.
The Supreme Court top legal mind said: "We had only one regret, one we did not envisage and, frankly, did not consider would have been as contentious and blistering as it turned out to be. This was the non-use in the proposed Draft Constitution of the word "secular" in defining The Gambia as a Sovereign Republic.
"The debate, most unfortunately, took on a religious dimension and at times became unnecessarily confrontational. Not even the CRC was spared and we were accused of all sorts of things and vilified, sometimes in the most distasteful language. We met with the leaders of both the Christian and Muslim communities to urge restraint and dialogue between themselves.
"The Gambia belongs to all of its citizens and all deserve to be equally and fairly treated; that goes for all religions practised and/or manifested in this country. The CRC was never oblivious to this fact and we never took sides, whether on this or some other subject of constitutional development.
"While some may say that whatever we do – secular or no secular – we will be damned, the CRC remains steadfast and optimistic that all persons of all faiths will give higher credence to our long tradition of living closely together as Gambians, by safeguarding and promoting 'national cohesion, unity and peace' as provided in section 6 (2) (iv) of the CRC Act."