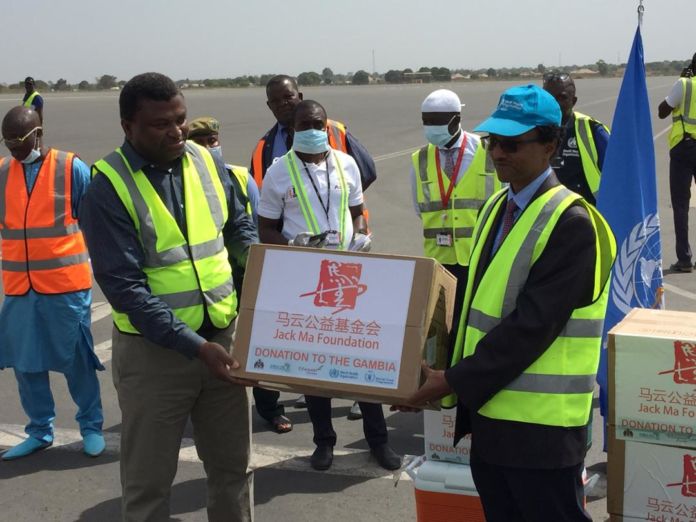 By Adama Makasuba
The Gambia has received thousands of test kits, protective gear including face masks, clothes, and safety goggles from two Chinese foundations of Ma and Alibaba to help the country in its fight against the deadly coronavirus.
The materials included 20,000 test kits, 1000 sets of protective gear of clothes, 1000 safety goggles, and 1000 face masks. The materials were handed over to the country's ministry of health on Saturday at the Banjul International Airport. Chinese billionaire Jack Ma is one of the men behind the gesture.
Speaking during the handing over ceremony, health minister Dr Admadou Lamin Samateh, said: "The medical equipment has added up to actions worth implementation in support of the joint Africa continental strategy for COVID 19, led by the African union through the Africa centre for disease control. With the donation of the test kits we are going to be able to deal with the cases we have in a better way."
Chinese Ambassador to the Gambia H.E Ma Jianchum reiterated China's commitment to supporting Gambia government in containing the deadly virus.
"We'll also share with The Gambia our experience of containing the outbreak and treating patients, making contribution to The Gambia's overcoming this challenge," he said.
Also speaking WHO country rep, Dr Desta Tiruneh described the donation as timely in fight against the virus.