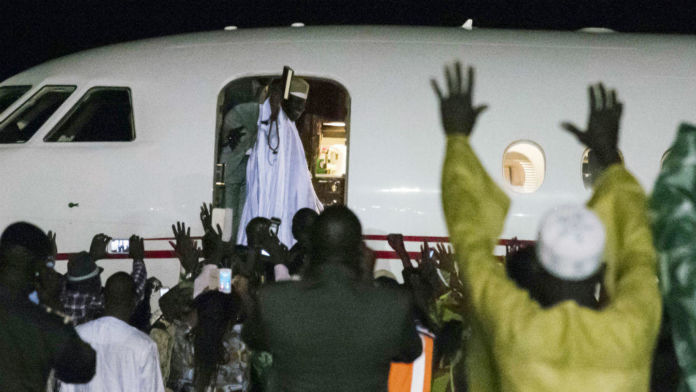 GMC leader Mai Fatty has recollected the moment he offered 'compelling' ultimatum to former President Yahya Jammeh to step down.
Jammeh sparked a month-long impasse in 2016 when he refused to step down after losing the presidential election. Ecowas then sent heavily armed soldiers to yank him out of office, a move that saw him flee to Equatorial Guinea.
And Mai Fatty on Friday took a trip down memory lane on his contribution towards the ultimate defenestration of the dictator.
He wrote: " Exactly four years ago today, the decision for military intervention to forcibly remove Jammeh by ECOWAS leaders was sealed at this meeting in Bamako, Mali, attended by President-elect Barrow and myself. The meeting was chaired by the Ecowas Authority Chairperson at the time, President Ellen Johnson-Sirleaf of Liberia, at the fringes of the Franco-African Summit.
"Acting the functions of foreign minister in the shuttle diplomacy within the Region & ensuing diplomatic negotiations at the time, I feel honoured to have played a leading exclusive role in this historic decsion, to enforce the electoral victory of 2nd December 2016.
"President Alpha Condé of Guinea was tasked with transmitting the ECOWAS Authority of Heads of States' decision to Jammeh, to prepare for war against the Region if he refused to cede power by January 19th 2017. Few days later, I addressed a packed hall filled of the international press for the second time outside The Gambia at a special media event during the diplomacy.
"There, I offered a compelling ultimatum to Jammeh to step down and cede power: arrest, prosecution and imprisonment or face the ultimate terminal penalty. ECOWAS military intervention was intended to be very swift, decisive, and totally comprehensive."