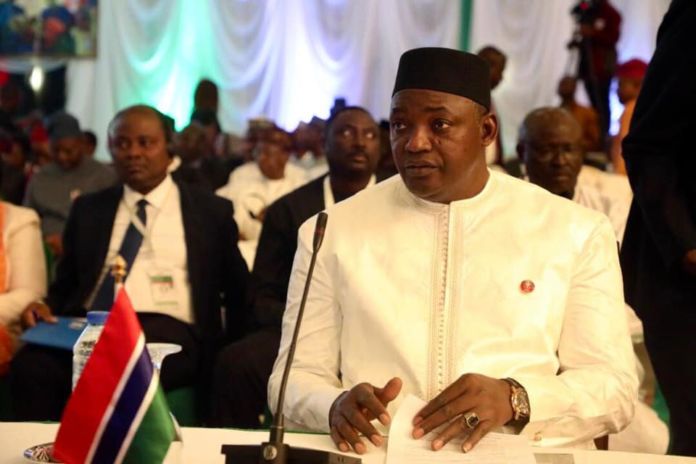 Civil society organisations across West Africa have called on President Adama Barrow to reverse arbitrary and illegal arrests and intimidation of human rights defenders and citizens, warning such actions make citizens and world question change he promised Gambians.
"Mr. President, we also wish to underscore the fact that Mr. Jobarteh's arrest and false accusation is just one of the many, suggesting a dangerous descent for the country as far as human rights, freedoms and democratic governance are concerned," twenty-eight civil society organisations told President Barrow in a letter on Friday.
The organisations including West Africa Civil Society Institute (WACSI), the Africans Rising, CIVICUS and Gambians CSOs such as Activista and Law Hub added in their letter to the president: "Several in the line of police mistreatment include Mama Kandeh ('invited' by the police for expressing his opinion on ministers and corruption); Fabakary Tombong Jatta (questioned by the police for asking the Government to release detained security officers); Dr. Ismaila Ceesay (detained for proffering advice to the President about the military); Fatou Badjie (arrested and charged proclaiming the President is not a good Muslim); Amadou Scattred Janneh (questioned by police for standing up against the destructive Chinese fishmeal factory in his community); and many others.
"Other instances include the deliberate clamping down on citizen groups and political organizing with parties been denied permits to protest or to hold rallies beginning with #OccupyWestfield in 2017. Gambians should not be treated as enemies of the state because they are only expressing their opinion on national and policy issues or defend human rights and good governance.
"Mr. President, actions such as these make citizens and the world question the change you promised the Gambia people. The blatant disregard of the abuse of the police and security forces, arbitrary and illegal arrests and intimidation of human rights defenders and citizens is a mark of the Gambia under the erstwhile dictatorial regime, and must not be allowed to fester in the new Gambia. If allowed, these actions would erode the very gains made when the 'Gambia Decided'."