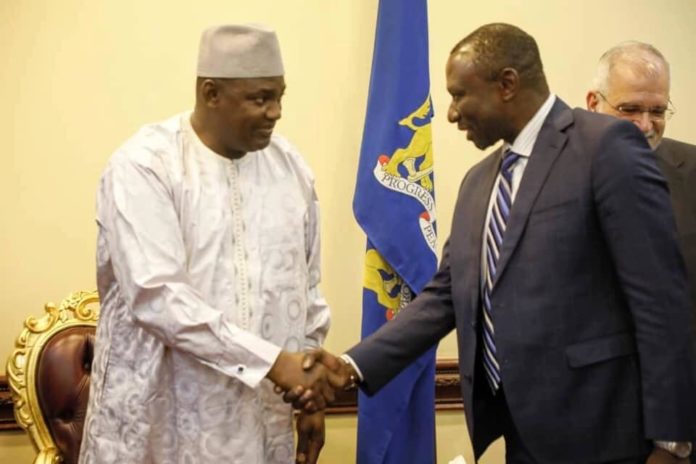 By Lamin Njie
Alpha Robinson spent the very last days of his time as managing director of NAWEC by touring NAWEC engines and signing a multi-million dollars energy deal.
According to NAWEC's official Facebook page, Mr Robinson on Thursday July 9 toured NAWEC's 'newly' commissioned engines in Bansang.
Later on the same day, the company streamed a live video of Mr Robinson where he's seen participating in the 'signing ceremony of the World Bank funded $225 million Energy Project through ECOWAS'.
In the video, Mr Robinson admitted his company was going through problems but quickly added 'it's important for people to remember there will be light at the end of the tunnel'.
Alpha Robinson was sacked as NAWEC chief on Friday by President Adama Barrow one year after he took over leadership of NAWEC.
Multiple sources including from inside NAWEC have confirmed his deputy Nani Juwara is now the new leader of NAWEC.