By: Hadram Hydara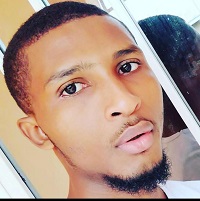 The Chairperson of the National Assembly Standing Committee on Human Rights and Constitutional Matters, Honourable Madi Ceesay, who is also an elected National Assembly Member (NAM) of the main opposition United Democratic Party (UDP), has stated that the Gambia government needs to reduce its spending in order to make progress, as the country's resources are limited, pointing out that funds meant for development are being redirected towards travel and rent expenses, instead of being invested in development sectors.
Madi expressed concerns about the Gambian government's excessive spending on travel and rent, both within and outside the country.
In 2020, as per the figures obtained by The Fatu Network from a source close to the Finance Ministry, the government spent D54.9 million on rent within the country, and this amount increased to D63.5 million in 2021 and D66 million in 2022.
For offices located outside the country, such as embassies, the government spent a total of D212.8 million on rent in 2020, D182 million in 2021, and D194.3 million in 2022. Over the course of three years, the government spent a total of D184.5 million on rent for offices located within the country and D589.1 million on rent for embassies. Overall, the government spent a combined total of D773.5 million on rent, both inside and outside the Gambia.
"My reaction to government's spending has always been this, from day one when I went to parliament, I said the government needs to its expenditure because our resource envelope is tiny.
"If we want to be progressive, we must watch our expenditures," he said.
Instead of prioritizing investing in development projects, he criticized the government for prodigal spending on overseas travel and rent, suggesting that overseas travel be curbed to address the issue.
"Monies that are supposed to go to development sectors are not going to development sectors. Rather, it is going into expenses like travel and rent.
"And how we can curb that is for government to limit the travels, and also downsize the delegations that travel, whether it is to UN meetings or AU meetings; government needs to downsize the number to cut the expenditure of travels," Mr Ceesay told The Fatu Network, adding that "Travel expenditures are pegged on air tickets, per diems, hotel accommodations, so if the number is limited, then the spending would also be limited".