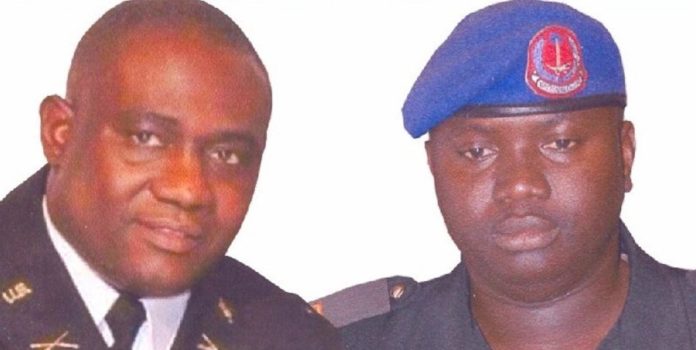 By Lamin Njie
Former army lieutenant colonel Lamin Sanneh and at least two others who died while trying to overthrow former President Yahya Jammeh four years ago will finally be given a dignified burial, the December 30th Foundation has said.
On December 30, 2014, a group of armed men mostly dissidents staged an early morning attack on State House in an attempt to defenestrate former President Jammeh. The failed adventure led to the agonising death of four of the attackers among them Lamin Sanneh. Their bodies were later transported to a bush in Foni where they were buried in a mass grave.
The Gambia Police Force in 2017 exhumed their bodies for forensic exercise to determine their identities.
The Gambia government through the Ministry of Justice on Friday said "the forensic exercises have been carried out to determine the identities of the exhumed remains and they have now all been positively identified."
And the December 30th Foundation in a statement on Friday said, "the bodies of the three fallen heroes of the December 30th will be handed over to their families on Wednesday Jan 9th, 2019 at the Ministry of Justice Building at 11am."
"The funeral and burials of all three fallen December 30th heroes will take place on Friday Jan 11th, 2019 at the Kanifing South Estate mosque ( Imam Baba Leigh 's mosque)," the foundation said.
The foundation added: "Recitation of the Holy Quran will start at 10am and folllowed by testimonials by representatives from each family of the fallen heroes, some of the living December 30th heroes, December 30th foundation members and others.
"Khutaba starts at 1pm and Imam Sawanneh (formerly imprisoned by Jammeh) from the Kanifing South Mosque will be the visiting Imam to preside over the prayers. Their final resting place will be at the Kanifing South Cemetery."