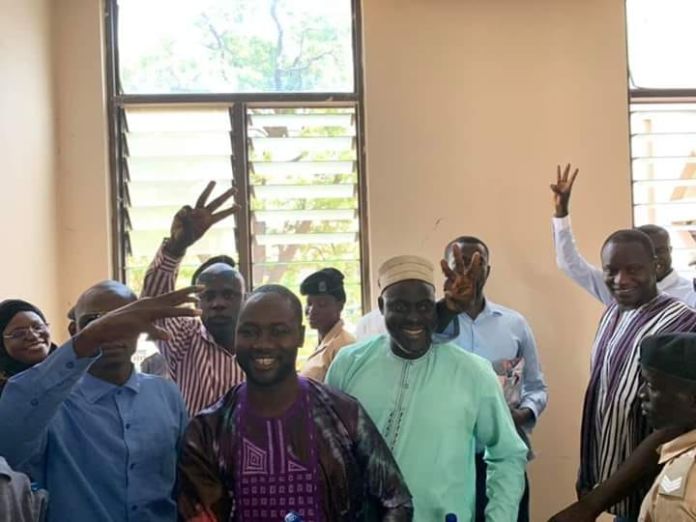 By Adama Makasuba
Top brass of Three Years Jotna would remain in custody in Mile Two for another two weeks before the high court would resume hearing on their bail application, as the presiding judge is said to be engaged into other official matter.
Last Wednesday, defense lawyers filed in a bail application for the nine accused persons, but state prosecutors opposed the idea of granting them bail.
And as the two sides went head-to-head, the case was adjourned to today for continuation of bail hearing.
The Three Years Jotna leaders will now spend the next 11 days in Mile 2.