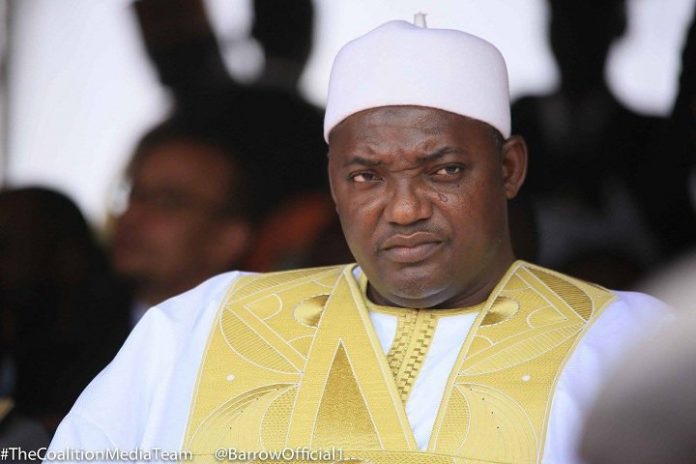 By Lamin Njie
Political commentator Zakaria Kemo Konteh has said a credible survey will indicate that President Adama Barrow is the least popular president and commander-in-chief in the history of The Gambia.
In a brutal review titled, 'A policy or PR blunder or a broad ineptitude…..?' Mr Conteh said even President Barrow's most ardent supporters would acknowledge that his popularity has "plateaued somewhere around early 2018 and has been on free fall ever since."
Konteh said: "A credible survey will no doubt reveal that Barrow's approval rating as the President and Commander-in-chief among Gambians in general might be hovering around 30%, making him the LEAST popular sitting President in our history.
"On policy matters, the President and his team have successfully stabilized the economy away from a meltdown they inherited from from Yahya Jammeh. Our economy registered both a rebound and growth at about 6.6% but even at that, inflation remains unstable from 6.62% in July 2018 to 7.38% in June 2019 with hard effect on consumer price. Our external debt burden stands at a staggering One Billion dollars. This means we have an uncontrollable borrowing system which threatens both our current economic growth and our future.
"The President has also scored diplomatic /foreign relation victories by moving out country from the isolationist programs of Yahya Jammeh to a more acceptable friendlier approach with the world based on shared values and interests.
"However, The President's Agricultural Policy does very little, if any, to bring about collective positive change on our farmers. Our Health structures, delivery systems and accessibility continue to decline, causing serious avoidable consequences.
"The much talked about reform programs have turned into money making and philosophical exercises and circumventing the very root causes critical to the tangible reform success l.
"Now, with President Barrow's negative approval rating on the rise, does it make sense for him to seek another therm in office? Is it a consequent of PR and policy blunder or a result of overall abysmal performance and ineptitude that dominate his government?"