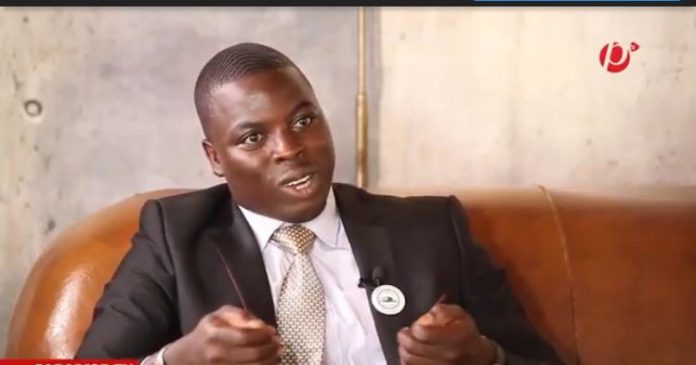 Journalist Mustapha K Darboe has ripped into MP Omar Ceesay over his indirect plea for UDP to give up ground over the beleaguered draft constitution.
Political parties except UDP have agreed to let President Barrow have his wish of his current term not counted as his first of two terms under a new constitution.
And in a statement at the weekend, Omar Ceesay who is also the national chairman of GDC called on all opposition parties to compromise on the retroactive clause.
But in a savage put down, journalist Mustapha Darboe said: "I have never read anything more ridiculous! This young man is making an argument that we can grant the President's wish of taking out the famous retroactive clause because we the people can vote him out anytime we want.
"That is like saying to Alpha Conde 'oh you committed not wrong by changing the Guinean constitution to enable you to run again. In the end it is the people who will decides whether you get reelected'.
"I am sure we know how that story went. Conde removed the term limit in Guinea's laws and he also won another term. Okay. My issue with the President is that we agreed in 2016 that there will be 2 terms for every president and that includes him.
"In fact, it was his promise, one that got him elected. And when the CRC went around the country, top on people's wish-list of what ought to be in the constitution is for everyone to have 2 terms as President.
"If we now achieved a democratic change and that same President is telling us that his first term will not count, that is scary. And it is not any different from presidents who change their constitutions to run again on 'my people love me' claims. That shows greed, dishonesty and disregard for social contract that got the elected official elected. Words do matter!!!
"I have heard people say 'oh the President can win forever. We are better off with 15 years than an indefinite number'. That is incorrect and in fact besides the point. With the daring behavior Barrow showed with this draft, he will change our constitution to run again even if he has 15 years.
"And I can assure you, anyone who does not see anything wrong with his ambition to have 3 terms will not see any problem with him changing the constitution, like Alpha Conde, to run again. The argument is the same: 'in the end, the people will decide'.
"So, for me, I am not ceding any space to him on this. If the Gambian people voted for him in the next 20 elections, he can be here forever. What is unacceptable for me is the idea that his first that must not count and the whole republic of free people entertain that rubbish."