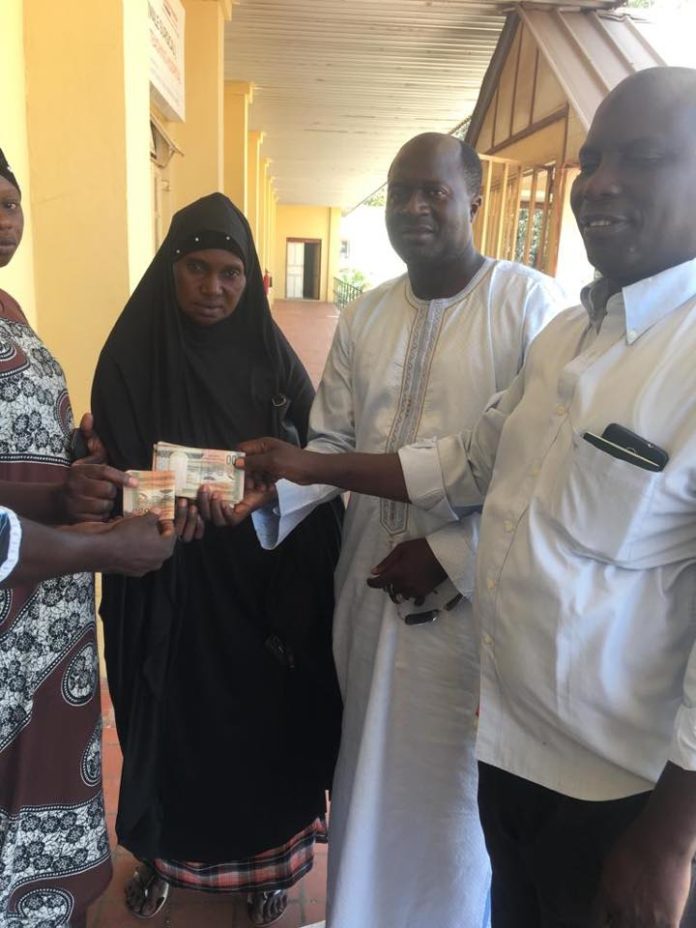 Non-governmental organisation Foni Agency for Rural Development, FARD, on Wednesday extended financial support to Ismaila Tamba.
Mr Tamba has been admitted in hospital following Sunday's shooting incident in Kanilai.
The chairman of Foni Agency for Rural Development (FARD), Rtd General Lang Tombong Tamba, accompanied by three executive members, Tombong Tamba, Lamin Faye and Buba Manjang, handed over D5000 to the family of Ismaila Tamba at the Edward Francis Small Teaching Hospital as part of their contributions to his medical bill, the group said in Facebook post Wednesday.
"Our organization, which is not political and comprises of people of all tribes and religions from across Foni, is established to alleviate the suffering of the people of Foni by providing the much needed basic services to the population" General Tamba informed the family. FARD has decided to come to the family's aid in this very difficult moment and hopes that the token amount would make a difference in the life of a brother," the group's chairman was quoting as saying.
Receiving the money, Ismaila's mother expressed joy at the support FARD gave and said that it would go a long way in helping them. His wife also prayed for FARD and thanked the organization for the gesture.