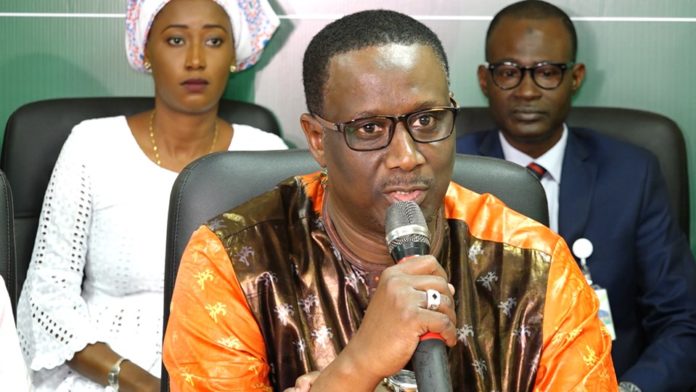 By Alhassan Darboe
Essa Bokarr Sey, the public relations officer hired by the OIC secretariat in the Gambia all the way from America has hit back at analysts and critics alike who insisted that his handling of OIC event was unprofessional and incompetent.
In an interview with The Fatu Network's Omar Wally, Essa Bokarr Sey insisted: "Any person who talks about my incompetence, I Essa Bokarr Sey, I won't be offended because I have passed tests with Gambia government. Passed tests with external governments and the records are there to speak for themselves. Anybody who want to make a name of trying to find a prey (an easy target) for the process of character assassination you can go ahead but I personally and, Lamin Sanneh having worked with banks and, all that. And, the people we have there. I know for a fact that I am not incompetent. The only thing I can do is to show case my achievement as an individual, as a professional. I cannot force people to see me like that".
When asked by Omar Wally as to whether Gambia would not be hosting the OIC summit, Essa Bokarr Sey responded, "well, I wouldn't  give a yes and no answer to that because like I said and I keep repeating is that we are professionals who are hired to mobilize resources and implement projects. Until and unless I receive a formal letter or information, or a press conference is organized to that effect. I wouldn't be able to because ….I can't say that I knew about it neither would I say that I didn't know about it because it's based on procedure."
Two weeks after news broke of Gambia's OIC hosting failure, Bokarr Sey has been playing hide and seek with the media without ever confirming or denying the postponement of the world's second biggest event scheduled to be held in Banjul in November,2019.
The office of the president of The Gambia Adama Barrow, however this evening May 21st, confirmed reports that Gambia would not be hosting the OIC event later this year. The Communique cited infrastructural, energy and logistical challenges for the postponement.