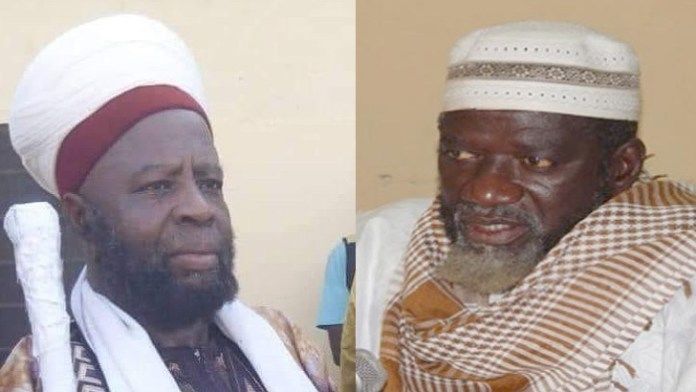 By Adama Makasuba
Rawdatul Majalis Sunday ripped into the President of Supreme Islamic Council Momodou Lamin Touray claiming the top cleric was heading the country's apex Islamic body 'illegally'.
Rawdatul Majalis, a group established in 2017 to bring all Islamic sects in the country together, is soaked in a bitter leadership row with the current leaders of Supreme Islamic Council helmed by Gunjur-born Saudi-trained imam Momodou Lamin Touray.
Rawdatul Majalis claims the term of the current leadership of SIC has expired a long time ago and after its demands for a congress be called to elect a new leadership fell on deaf ears, the group's leaders took matters into their own hands by naming Sheriff Muhammed Sanunsi Nano Hydara as the new President of Supreme Islamic Council.
At a news conference today in Abuko, the group vowed not to engage their opponents into lawless actions as it once again declared Mr Hydara as the new president of SIC.
The group's officials also rejected the idea of The Gambia fasting and praying on the same day as Saudi Arabia, arguing The Gambia is not in the same region and timing with Saudi Arabia.
Abubacarr Jabbi, the group's spokesman said Momodou Lamin Touray's tenure expired since 2008 but he continued to lead SIC illegally.
According to him, they wrote series of letters to Touray's executive but 'what they replied us was 'who are you' which surprised us a lot but with all that we wrote to them again explaining ourselves to them and still they didn't reply us'.
He denounced the leadership of Muhammed Lamin Touray from 2008 to 2018 because 'his tenure expired since 2008 and he continued to lead the organisation illegally without calling for a congress.'
Mr Jabbi added: "We know what had happened in this country. We have seen Imams arrested including Imam Baba Leigh and Imam Ba Kawsu Fofa and many others without a reason for their arrests."
The first vice president Rawdatul Majalis Cadi Abdoulaye Kanteh called on the elders of the country to advised the youth to desist from violence and 'know Rawdatul Majalis is neither a divisive organisation nor ideological or discriminatory organisation.'