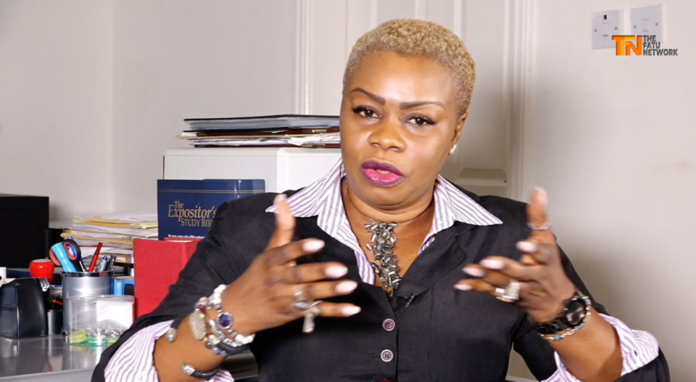 By Lamin Njie
Marie Sock said 'I'm here to reunite Gambia' as she on Thursday called on all Gambians to back to her become the country's next president.
The race for State House is hotting up with the emergence of new faces and political parties – even as the country fights hard to overturn the coronavirus crisis.
Top businesswoman Marie Sock has revealed plans to be the country's next president telling The Fatu Network in an exclusive interview on Thursday she plans on vying for the country's top job independently.
Sock said: "I feel there are too many political parties right now and it's catastrophic. So I want to get out of that. This is why I said, 'no I am not gonna form another political party to be part of, I gonna stand independently'."
The businesswoman is calling on all Gambians including political parties to endorse her in her grand plan.
She said: "Standing independently doesn't mean I don't wanna work with anyone. That's why I'm standing independent. Of course, it will be great if Gambians can come together regardless of any political party that you are affiliated with, to endorse my candidacy because what I want to do is to bring everybody together as Gambians.
"I'm looking actually for all the parties to endorse me. I cannot predict the future, I can only come out and say I'm standing on my own. For now I can only say I am aspiring candidate and talk to all the people to support me and come onboard as one.
"I'm here to reunite Gambia. If we talk about we want Gambia to be one, I think this is the platform to do so. We put our political affiliations aside, we put our religion aside, we put our tribe aside."