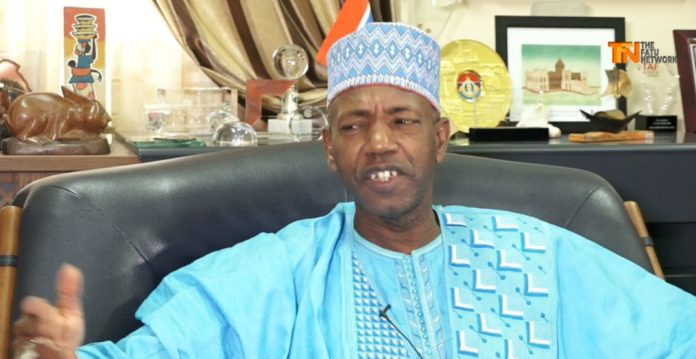 Tourism Minister Hamat Bah has warned Gambian Fulas against voting for the 'rats', insisting it would spell the suffering of Gambian Fulas.
Mr Bah made the warning on Saturday at State House while addressing supporters of President Adama Barrow.
He said: "The rats are moving. Be alert and make sure you do not let them pass through any door or window. But do not insult anyone and do not wrong anyone. Be law abiding but we will do what is expected of us.
"We have heard what you have complained about the issue of ID card. There is something we know about it but anything we're addressing we would do it according to the law. Where have you seen someone get an ID Card in 30 years and he comes and you tell him 'you're not going to get an ID Card'.
"But there's something happening in this country: it's us Fulas that are suffering the most. If you go to look for an ID Card if you're fair in complexion, they would say 'you're a Guinean, you don't live here you're a Senegalese'. They would not do that to a Mandinka, a Mandinka from Kolda, a Mandinka from Guinea Bissau. They would not do it to a Serahule from Mali. They would not do it to a Wollof from Senegal.
"It's just us Fulas that they pick out and make us suffer over a card. And President Barrow we are part of this country. We have a right in this country, we belong in it and we would stand and make sure that doesn't happen in this country. Even when you're in a car and fair, they would look at you and say 'come down, come down' – and they would say you're a foreigner.
"It should end and you know what would make it end? Give your votes to Adama Barrow to become president. But these rats that are moving about, if you give your votes to them, you will suffer and all of us will suffer."