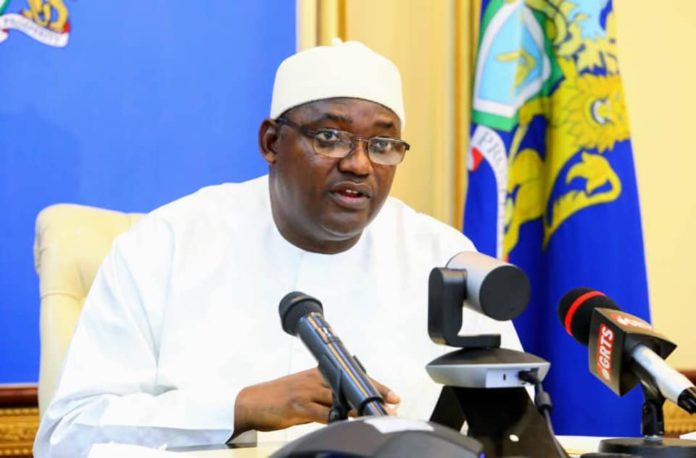 President Adama Barrow has warned being a politician for 30 years is no requirement for one to become president.
Speaking at State House while meeting with mobilisers and yai compins of his NPP party on Saturday, the president used his favourite line: if two people argue at night over who is more handsome, they should wait till daybreak to find out.
The president insisted it's 'God that brought him' and said being in politics for 30 years doesn't guarantee one becoming president.
The president said: "I came three months and took government. They thought it was easy and forgot that for 52 years there were only two presidents. So if it was easy those people wouldn't have had 52 years. So it's God that chooses. Anyone that believes it's God that brought me, I believe that more than that person.
"The Serahules say this, 'To be born first, grow up fast, and succeed fast, is ahead of everyone else'. [To say] 'I have been a politician [for] 30 years, I have been a politician [for] 40 years, I have been a politician [for] 20 years'. That doesn't make you to become president. So it's work that brought me, not politics."